Meatless Monday-Salad in a Jar
Lunch | Published on Feb 2, 2015 | Last modified on Aug 20, 2019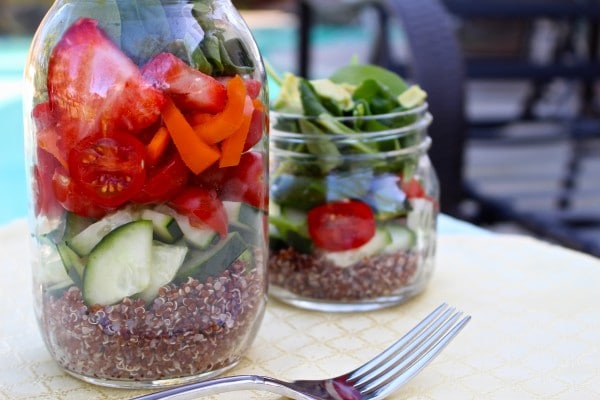 This weeks Meatless Monday post is dedicated to the oh so yummy salad in a jar! What I love about salad in a jar is how convenient and healthy it is as the same time. You can pack up these salads for your work day and be set. Make it the night before and put your favorite dressing on the side so the ingredients don't become soggy.
In this salad I chose red quinoa for my protein source. You can also choose kidney beans, black beans, lentils, or whatever your tastebuds prefer 🙂 Then I tossed in cherry tomatoes, cucumber, orange bell pepper, sliced strawberries, avocado, and spinach leaves. Always be sure to put the lettuce/spinach on top! Other than that you can put the ingredients in any order you like (dressing on the bottom if you aren't putting it in a separate container). These salads can last in a jar in your fridge for 3-5 days.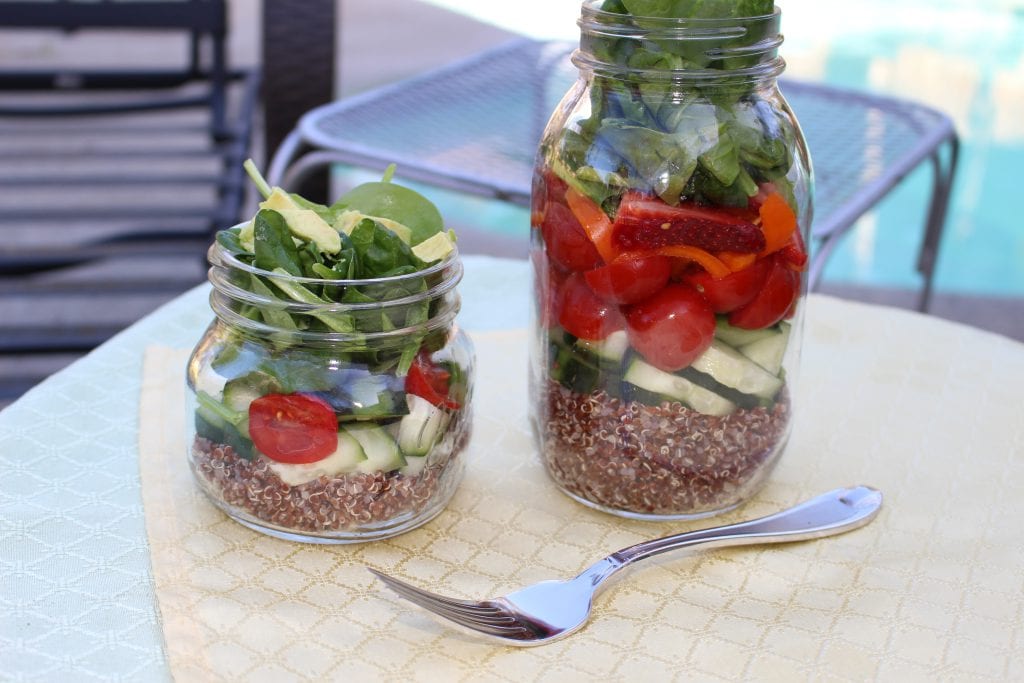 I want to encourage you to get creative with these! Try out different veggies, fruits, and different types of lettuce. Make a cesar salad in a jar, taco salad in a jar, or even Mediterranean salad in a jar. These are a perfect and easy way to get the vitamins and minerals your body needs. Try to always include some avocado in your salads too. Penn State University did a study which showed including moderate amounts of avocado in your diet can help increase the HDL and lower your LDL cholesterol in overweight/obese men and women. Woo hoo!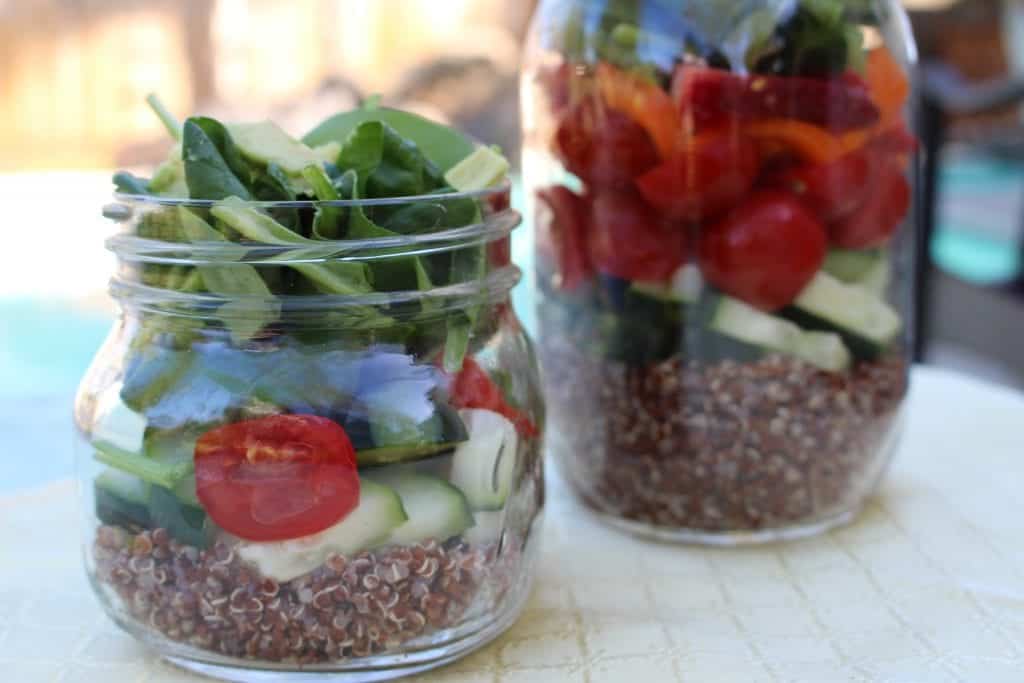 Yum, enjoy!

I'd love to see what you made!!
Share it with me on Instagram or Facebook and tag me @krolls_korner or use the hashtag #KrollsKorner!