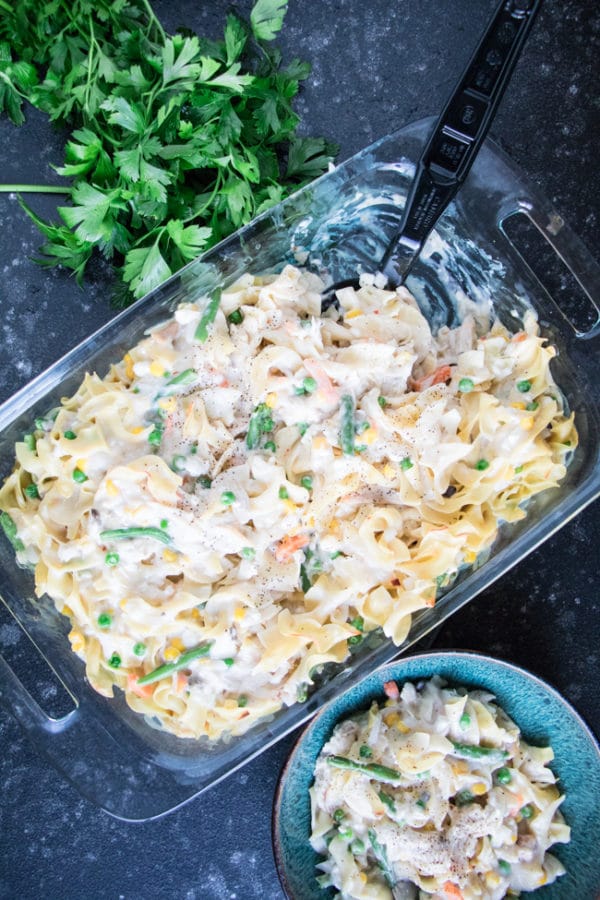 We've all had a pot pie before, but have you had a Pot Pie Pasta Casserole?! I am all about remaking standard recipes and putting my healthy twist on them!
Happy Fri-YAY! Did everyone have a good week?! Mine flew by. It is recipes like this that make my weeks that much easier too. 15 min prep, throw it in the oven for 40 min, and it's like you've solved all of the world's problems! This Pot Pie Pasta Casserole came in handy for quick lunches throughout the rest of the work week – which is nice because it basically forces me to not eat out!
Has anyone started thinking about their 2017 goals yet? I've made a rough draft list of mine and I think it all sounds great on paper but I need to sit back and really think if it is all really possible! One big thing I want to focus on are time wasters: TV/Netflix, consistently checking email, worrying, scrolling mindlessly through Instagram or comparing myself to others. All of these things are bad news bears and I want to choose activities that are enriching my life and making a difference. Practicing my food photography, facing my fear of creating food videos for my recipes, working on building my brand online & in the community. Phew, I've got a lot to work on! Anyone else feel this way or is it just me? haha

I encourage you all to start thinking about your own 2017 goals…and while you're at it…enjoy some of this casserole as well 😉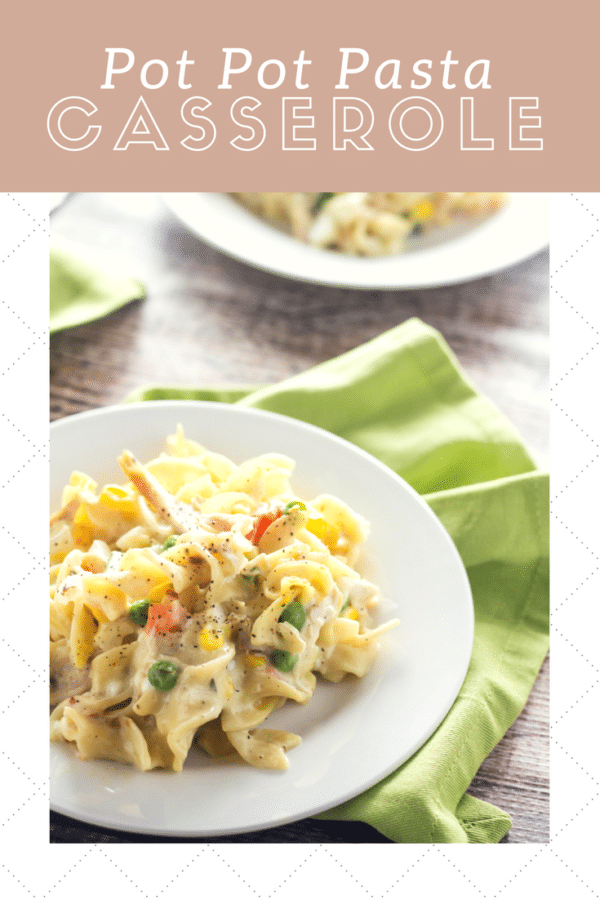 Pot Pie Pasta Casserole
2016-12-09 17:11:47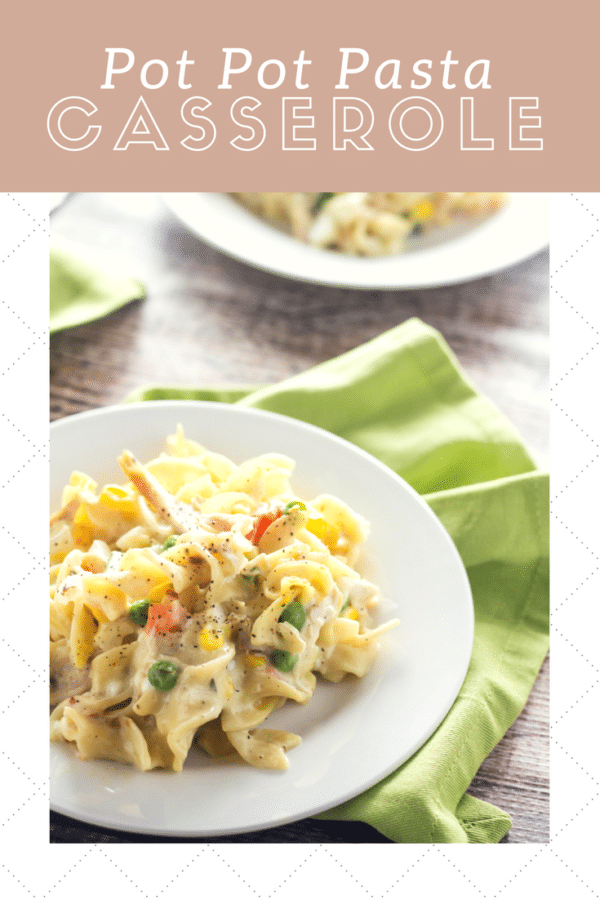 Serves 8
Ingredients
1 lb. egg noodles
1 precooked rotisserie chicken, shredded
2 1/2 cups frozen peas/carrots/green beans
1 can cream of chicken
1 can cream of mushroom
1 cup cottage cheese
1/4 cup low-fat milk
1/2 white onion, diced
1 cup pasta water
pepper and red pepper chili flakes
Instructions
Preheat oven to 350 degrees F. Spray a 13x9 inch baking dish with PAM, set aside.
Bring a large pot of water to boil for the egg noodles. Cook according to package. Reserve 1 cup of pasta water when finished.
Cut/shred all of the chicken from the rotisserie chicken. I probably had ~3 cups shredded chicken when I was done shredding mine. Set chicken aside.
In a large bowl combine all of the ingredients: noodles, chicken, cream of mushroom, cream of chicken, cottage cheese, milk, veggies, onion, pasta water and seasonings. Mix well and pour into the prepared baking dish.
Loosely cover with foil and place in oven. Cook for 25 minutes covered and the last 5-10 minutes cook with foil removed.
Krolls Korner https://krollskorner.com/