Muesli Breakfast Bowl
Breakfast | Published on Feb 25, 2015 | Last modified on Aug 20, 2019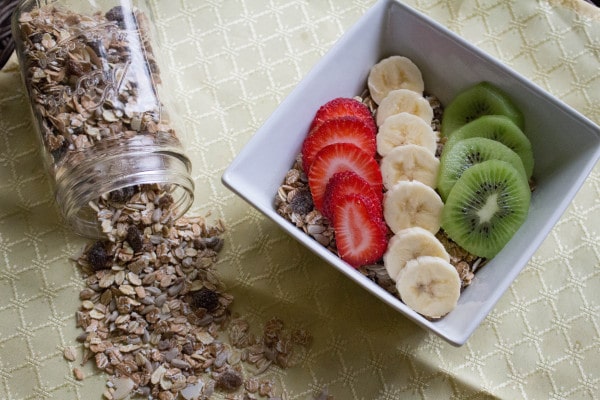 So I have to admit, I am a newbie to muesli. Even though it has been around for more than over 100 years I feel as if it is just now gaining more popularity. Muesli is an unsweetened breakfast cereal containing fiber rich rolled oats, nuts and fruit. You can either buy it prepackaged at the store in the cereal isle or you can make your own. Making your own is fun (just like how you can also make homemade granola) because it is cost-effective and usually will contain less added sugars, fat, and sodium than some of the prepackaged muesli or granola. Including the dried fruits, nuts and spices to the rolled oats is such an easy way to add fiber to your morning meal. The extra fiber in muesli also will help keep you full longer and help to keep you regulated. 🙂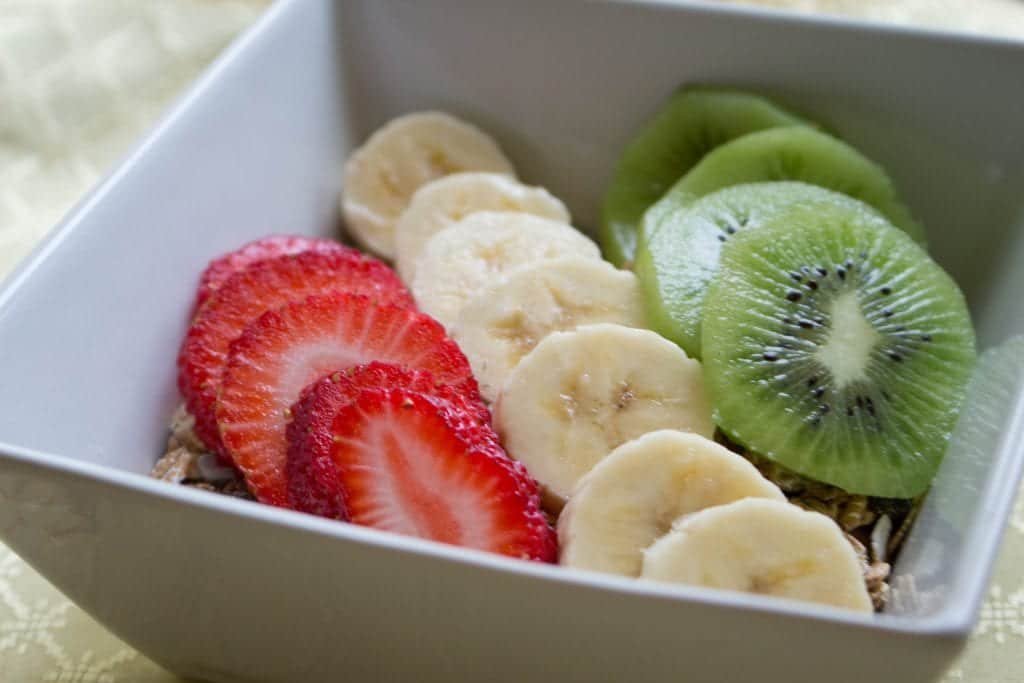 You can prepare a large batch of dried muesli ahead of time and always have a hot, nutritious breakfast ready. I know in our fast paced busy lifestyles it can be hard to determine what to eat for a healthy breakfast. I think if you are burnt out on regular oatmeal, muesli is a perfect alternative!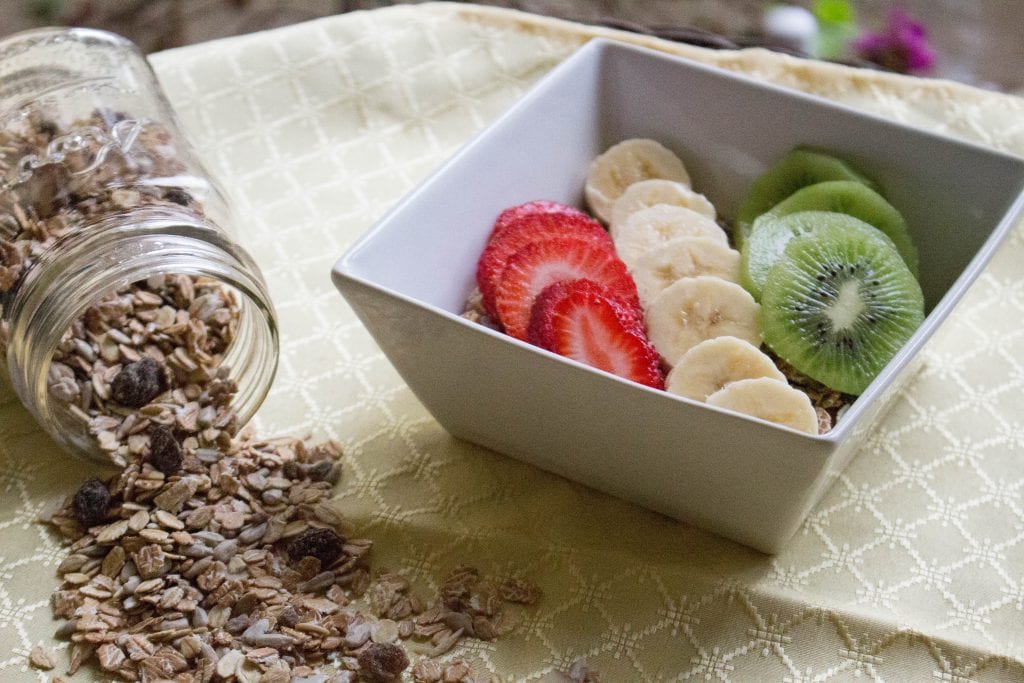 These fiber rich oats are a whole grain, you can include flaxseed which will deliver healthy omega-3s, and including a combination of dried fruit and nuts will provide some vitamin C and protein (depending on what you decide to add in). I will be making a homemade recipe soon because this breakfast loaded with essential vitamins and minerals is too good to pass up! I made my muesli by following the directions on the package, and then just adding in fruit of my choice. I made my muesli also with milk for an extra boost of calcium and protein (so yummy for a cold winter morning!) If you have extra muesli and are tired of making in "oatmeal" style, top some of it on low-fat yogurt or as a treat layer muesli and fruit with ice cream for a nourishing homemade parfait.

I'd love to see what you made!!
Share it with me on Instagram or Facebook and tag me @krolls_korner or use the hashtag #KrollsKorner!