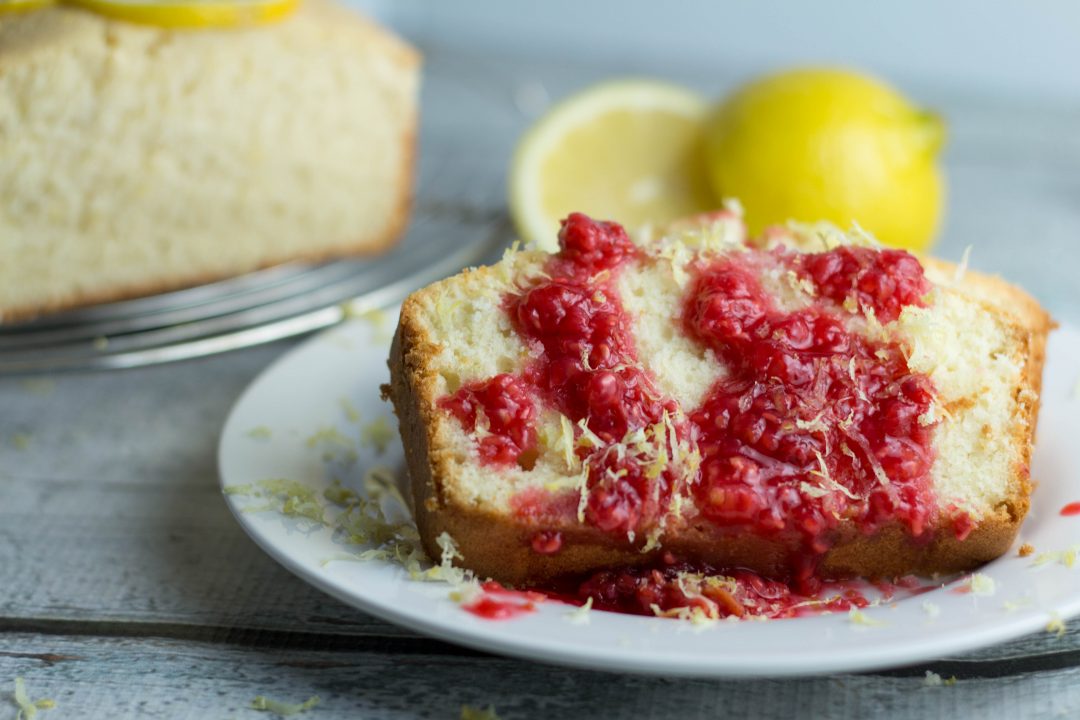 Pound cake always reminds me of my childhood because my Grammie would always buy it for us growing up. Once I got older and more into cooking and blogging I decided, heck with store bought…I am going to make my own! The food blogger behind Fox Loves Lemons inspired me to make this recipe, so I therefore cannot claim as my own. But you MUST make the recipe! The light fluffy lemony flavor is perfect and paired with the raspberry compote will send you straight to heaven. 🙂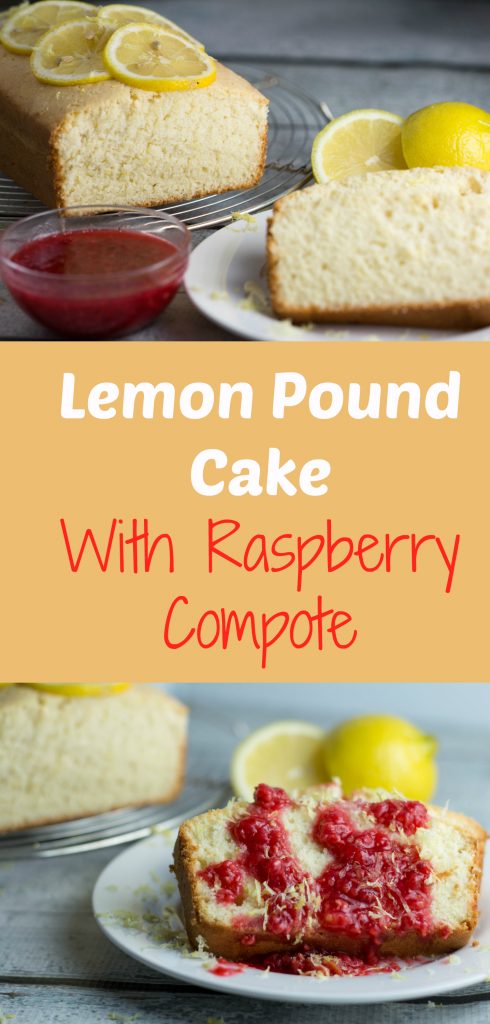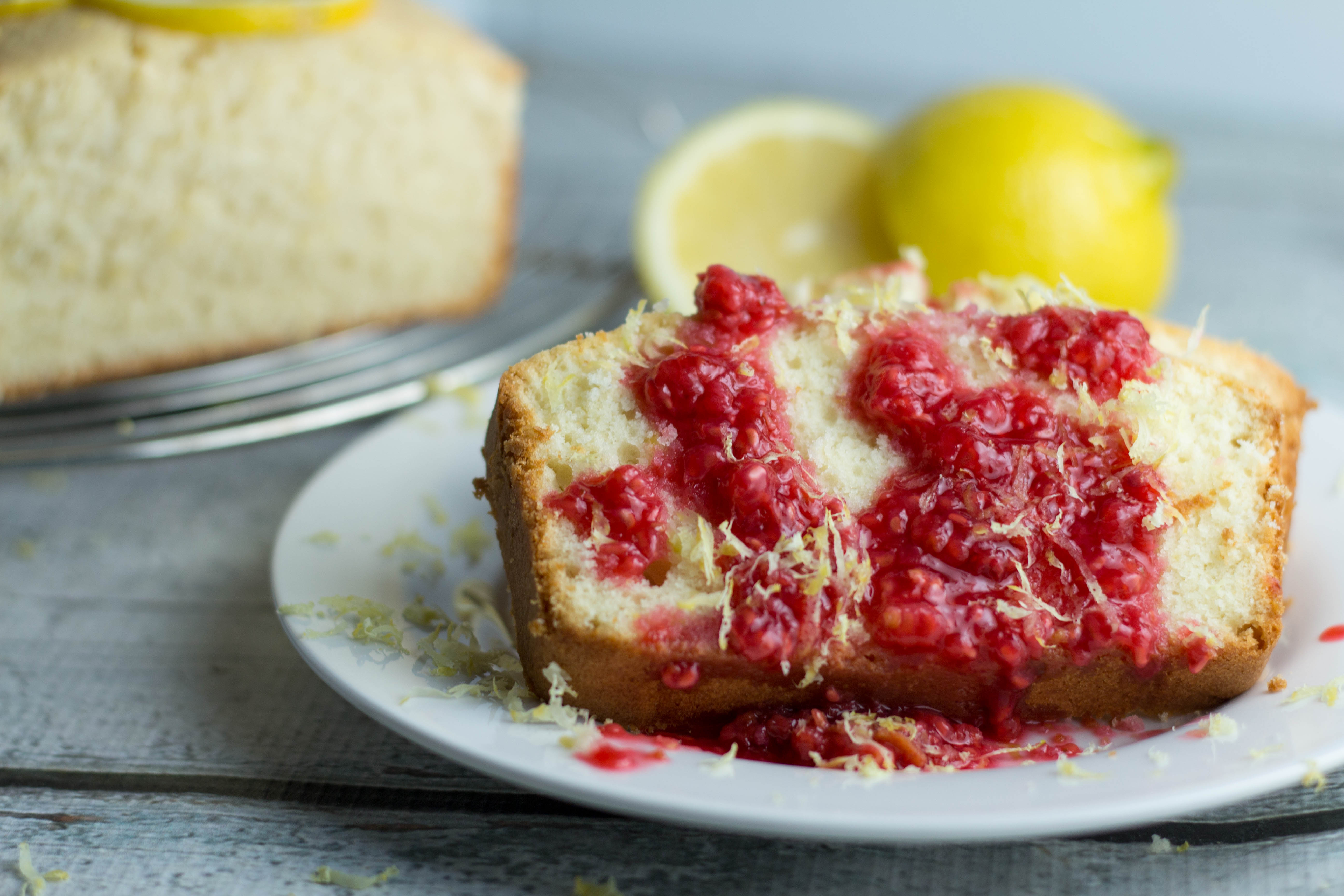 Lemon Pound Cake with Raspberry Compote
2015-03-31 12:29:33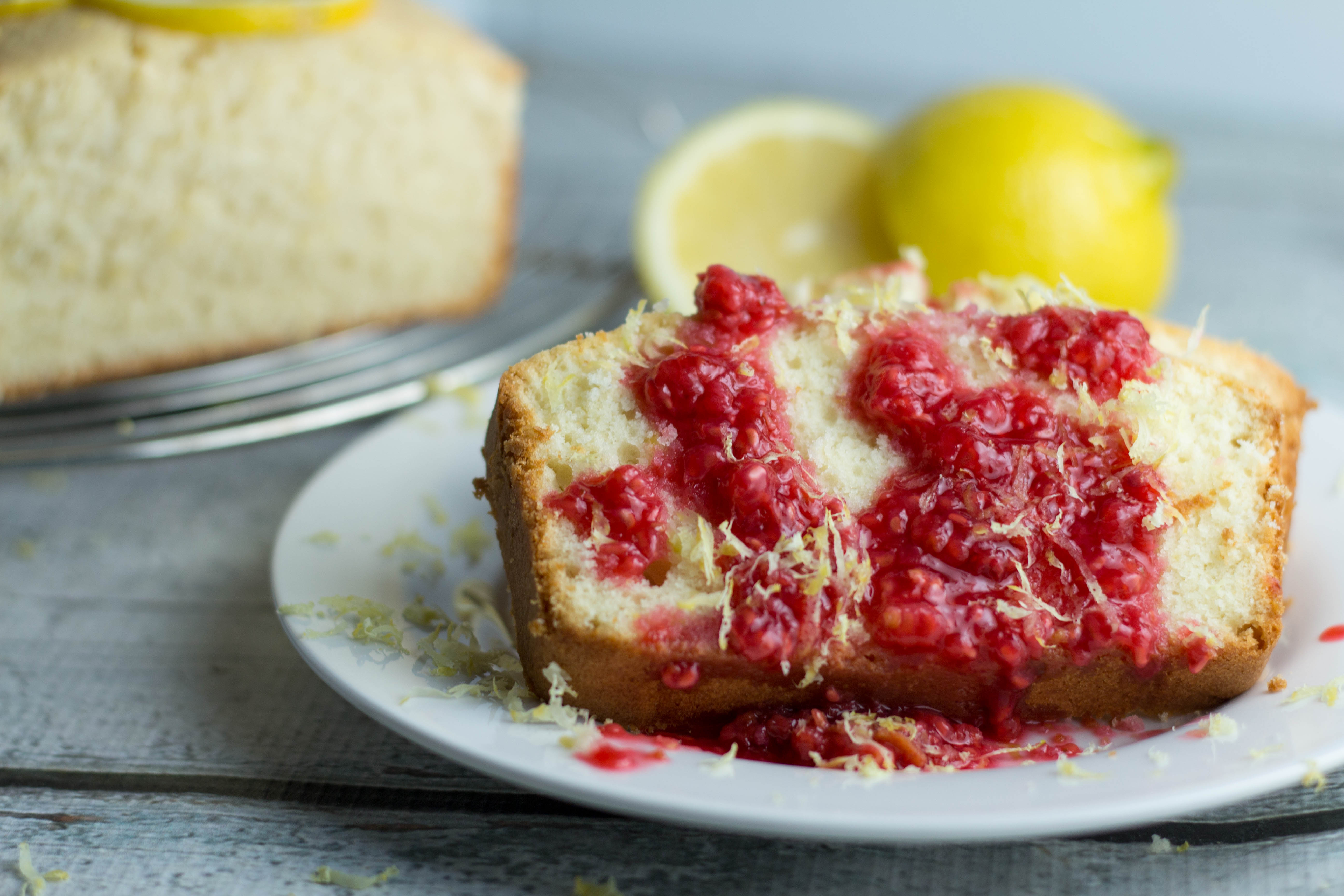 For the pound cake
1 cup plus 5 tablespoons all-purpose flour, plus extra for pan
3 Tbsp. cornstarch
1/4 tsp. baking soda
1/4 tsp. kosher salt
9 Tbsp. unsalted butter, at room temperature, plus extra for pan
4 oz. cream cheese, at room temperature
1-1/2 cups granulated sugar
3 eggs
Juice and zest of 1 lemon
1 tsp. vanilla extract
1/2 tsp. lemon extract
For the compote
8 oz. fresh raspberries
1/4 cup granulated sugar
1/4 cup water
Instructions
Preheat oven to 325 degrees F. Grease and flour a 6-cup loaf pan.
Over a sheet of wax paper, sift flour, cornstarch, baking soda and salt.
In large mixing bowl beat butter and cream cheese 30 seconds or until well combined. Gradually add sugar...beat until very light and fluffy, scraping down sides of bowl occasionally. Beat in eggs one at a time, then beat in lemon juice, zest, vanilla extra and lemon extract.
Reduce mixer speed to low; add flour mixture in three additions, beating until just combined between additions and scraping down sides of bowl.
Pour batter into prepared pan; bake 70 minutes or until toothpick inserted in center comes out clean. Transfer pan to wire rack; let cool 15 minutes. Remove cake from pan and let cool completely.
Meanwhile, make the Raspberry Compote: In medium saucepan, cook raspberries, sugar and water over medium heat 14 to 16 minutes or until raspberries are broken down and mixture has a jam-like consistency. Slice and serve Lemon Pound Cake with Raspberry Compote.
Krolls Korner https://krollskorner.com/