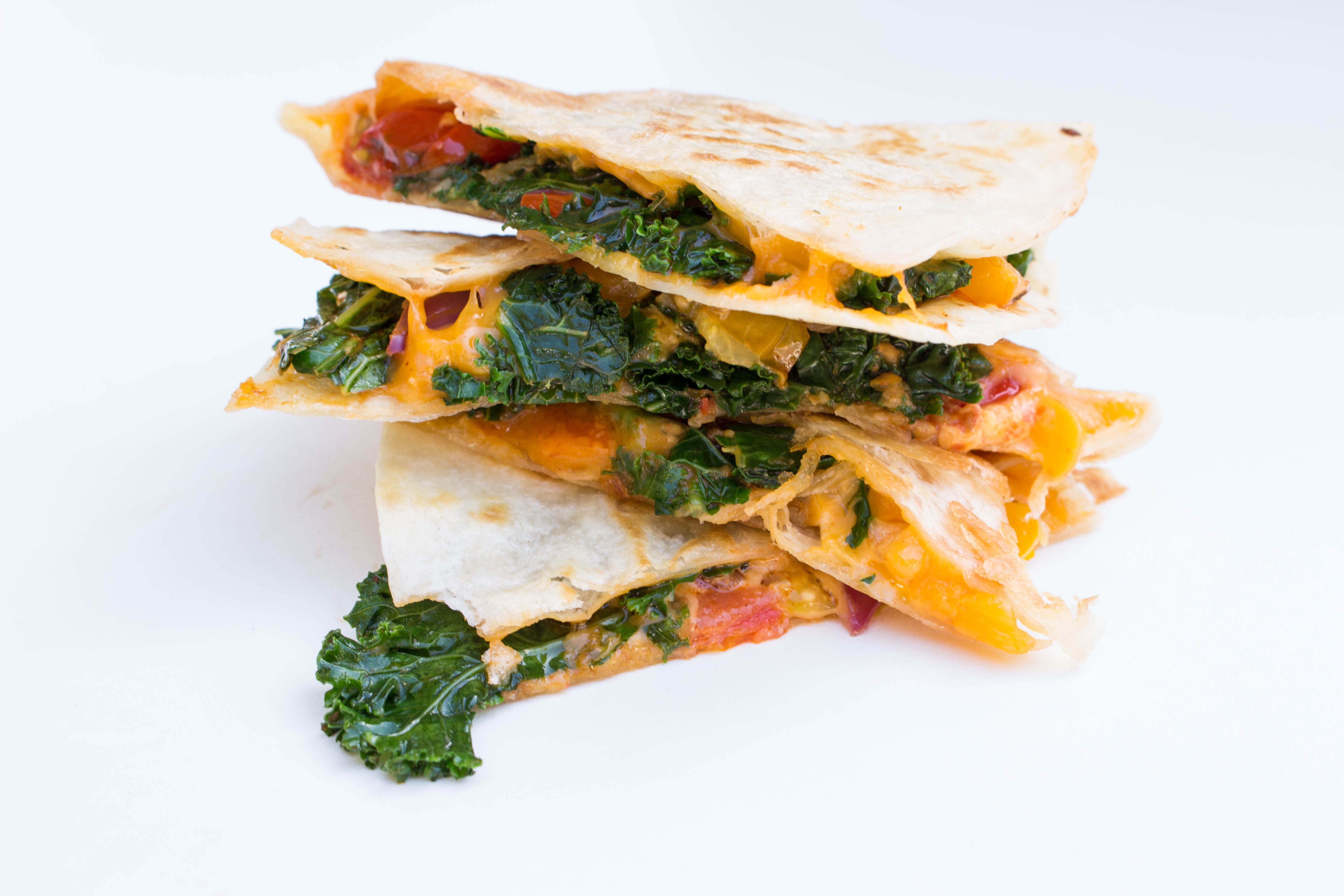 Hi guys!
Just popping in real quick to share with you a recipe I came up with today for Cinco de Mayo. Browsing through Pinterest, I saw someone post a "kalesadilla" recipe and I fell in love with the idea! All of these kale food puns people are coming up with are too funny, and creative! I rummaged through the fridge to see what I could throw into my kalesadilla and found some perfect fillings for this meat-free, kale-filled dish.
This is before I melted the cheese but I just thought it looked so pretty open-faced that I had to snap a photo! I love the color kale gets when you sauté it for just a few minutes!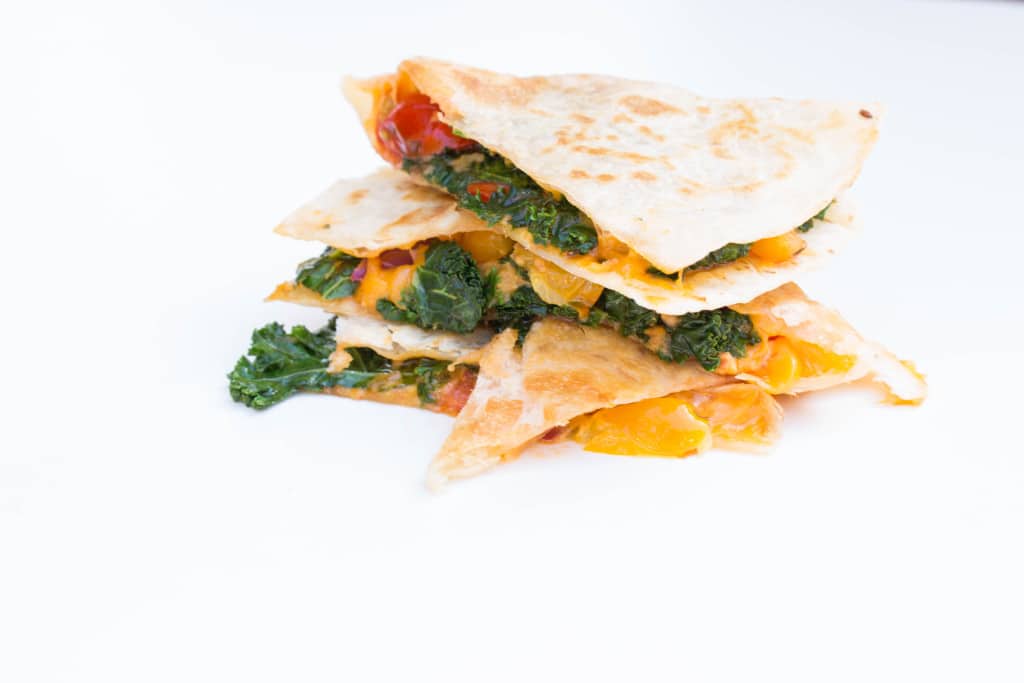 Seriously, it is SO good. You need to make this ASAP! If you are not a fan of kale, swap it out for another green such as spinach! Enjoy:)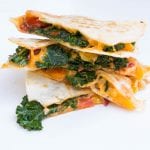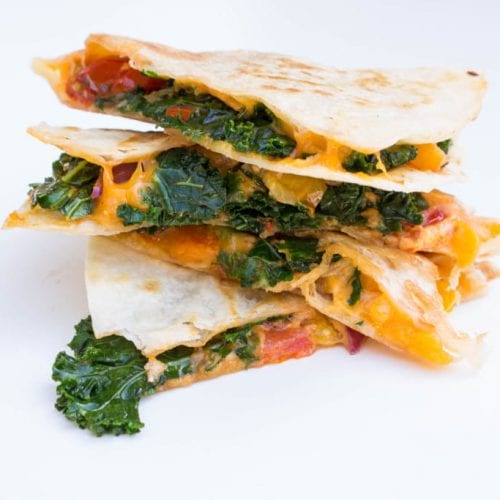 Kale-sadilla
Print
Ingredients
1

bunch kale

1/8

tsp.

cumin

1/8

tsp.

taco seasoning

1/8

tsp.

cayenne pepper

1/8

tsp

chili seasoning

1

Tbsp.

grape seed oil

1

Tbsp.

Sriracha

flour tortillas

1/2

cup

cherry tomatoes

1/4

cup

red onion

3/4

cup

shredded cheddar cheese

optional: salsa
Instructions
Rinse your kale and chop it in small, bite size pieces. In a small bowl, sprinkle the cumin, taco seasoning, cayenne, chili and oil on top. Toss until kale is covered in seasonings.

Sauté until the leaves have softened slightly and turned a bright green, then remove from stove. Add in the onion and tomatoes and sauté for just a few minutes. Then add this mixture to the kale.

In a new pan, toast your flour tortilla. While it is toasting, add your cheddar cheese and kale/onion mixture into the tortilla. Fold tortilla over, keeping all of the fixing inside the fold. Flip a few times until tortilla browns. Cut into triangles and serve immediately.

I'd love to see what you made!!
Share it with me on Instagram or Facebook and tag me @krolls_korner or use the hashtag #KrollsKorner!