Dinner
Easy Homemade Chicken Noodle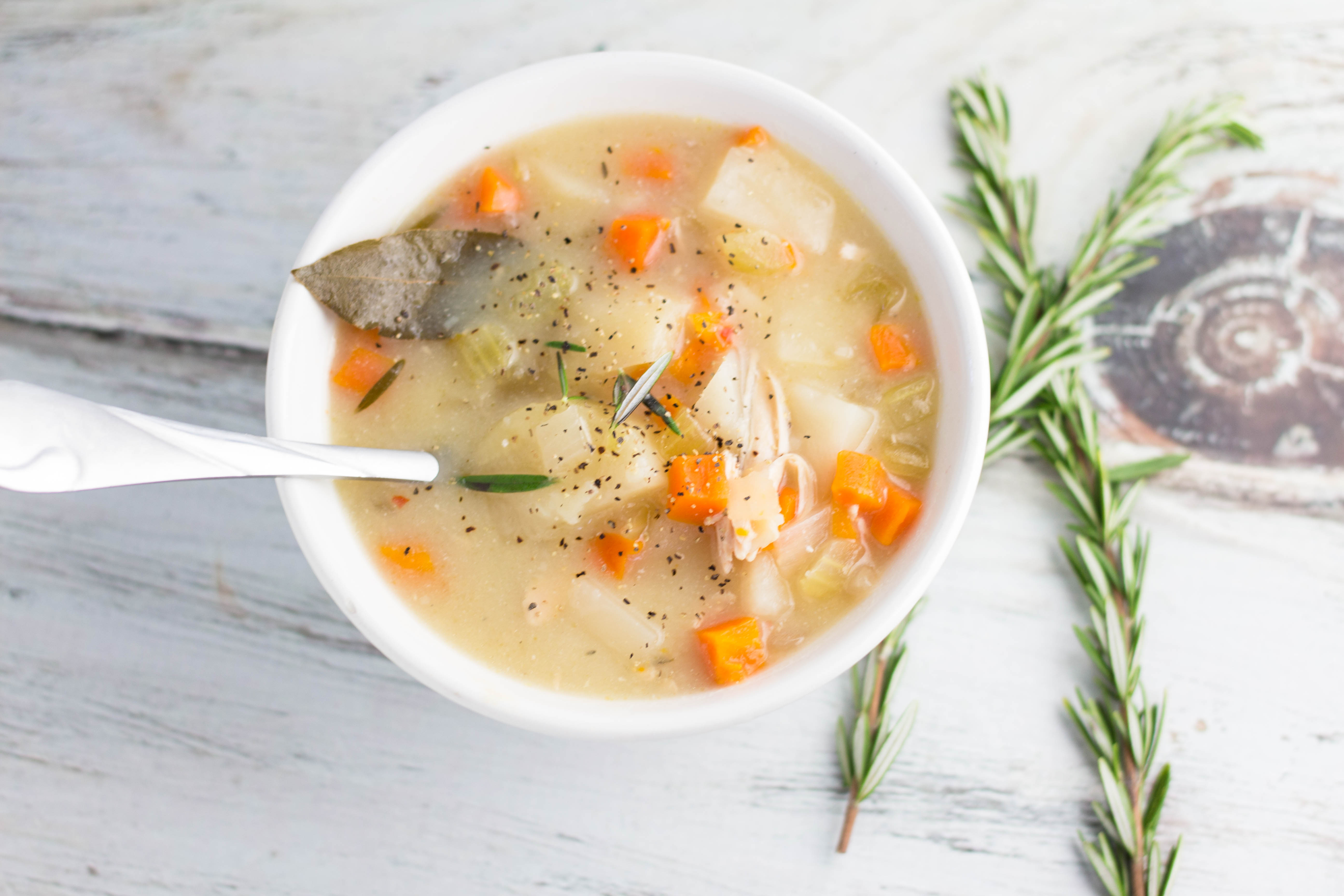 I am all about crock pot recipes lately! With having such a busy schedule and not enough hours in the day, crock pots are basically Heaven sent. 🙂 In all honestly this was such an easy recipe to make not only because of the crock pot but also because I used a stew mix or mirepoix from 1st Quality Produce… it saved me tons of time on cutting and chopping. Mirepoix is a combination of chopped carrots, celery and onions used to add flavor and aroma to stocks, sauces, soups and other foods. The proportions (by weight) for making mirepoix are 50% onions, 25% carrots and 25% celery. LOVE IT! Hope you enjoy.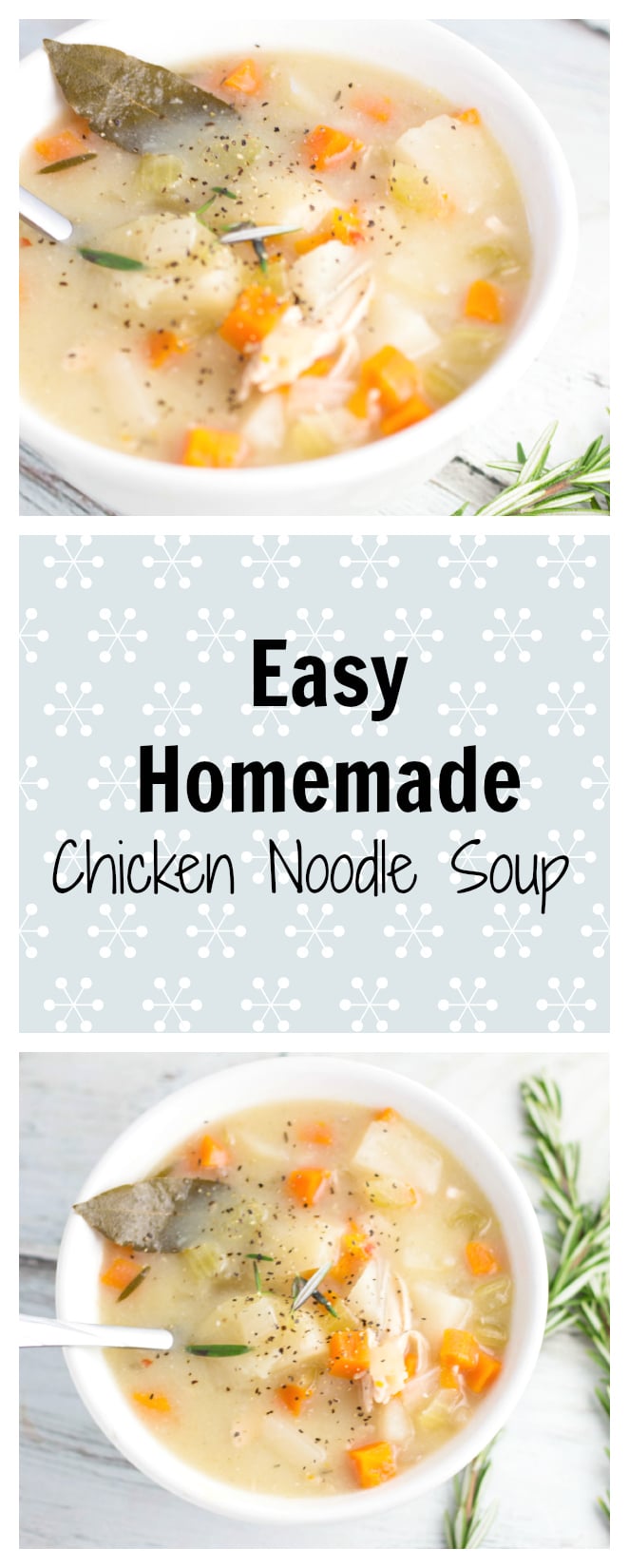 [Tweet "Need an easy winter soup? This Chicken Noodle is for you! Krollskorner.com"]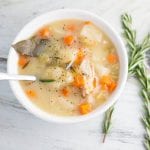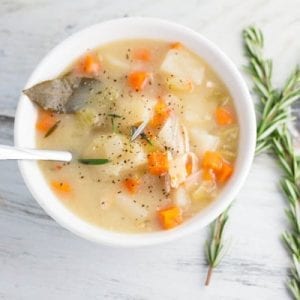 Easy Homemade Chicken Noodle Soup
Crock pot chicken noodle has the way to...everyone's heart. Comforting and the perfect soup to warm you up on a chilly winter day!
Print
Ingredients
2

cups

mirepoix

carrots, onions, celery

6

cups

low sodium chicken broth

3

Tbsp.

good quality olive oil

1

cup

water, filtered

1

Tbsp

fresh thyme, chopped

1

Tbsp.

fresh rosemary, chopped

2

chicken breasts

raw and thawed, not cooked

2

bay leaves

1

tsp.

red pepper chili flakes

salt and pepper to taste

2

medium Russet potatoes

diced - large

2

cups

quinoa pasta

dry

4

cloves

garlic

chopped

1

Tbsp.

lemon juice
Instructions
In the crockpot, add chicken (un-cut), diced carrots, potatoes, onion, celery, and garlic. Drizzle olive oil over top then add in chicken broth, water, thyme, rosemary, bay leaves and season with salt and pepper to taste. Cover and cook on low heat 6 - 7 hours or on high for 4.

Remove cooked chicken and dice into bite size pieces. Then add in quinoa noodles. Cover again and cook 10 minutes longer (or until noodles are tender). Stir in lemon juice and toss in cooked, diced chicken. Serve warm! Enjoy!
Recipe Notes
I also like to add in hot sauce too!
Also - any noodle will work with this recipe!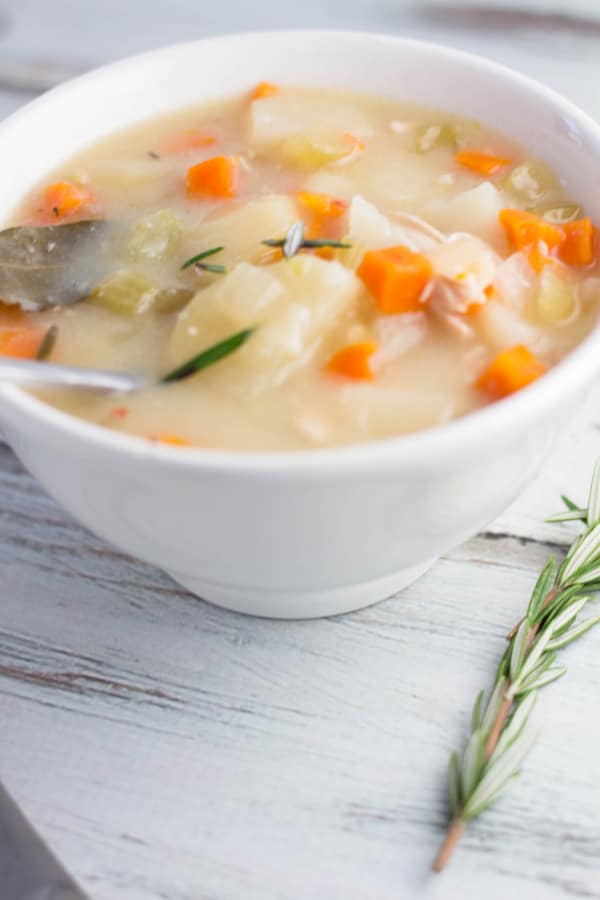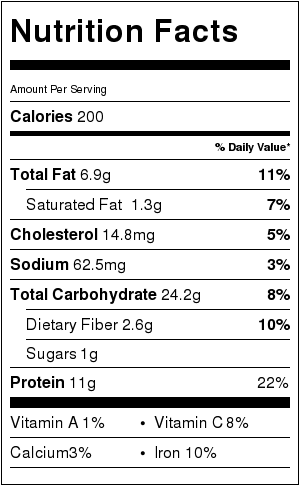 I'd love to see what you made!!
Share it with me on Instagram or Facebook and tag me @krolls_korner or use the hashtag #KrollsKorner!