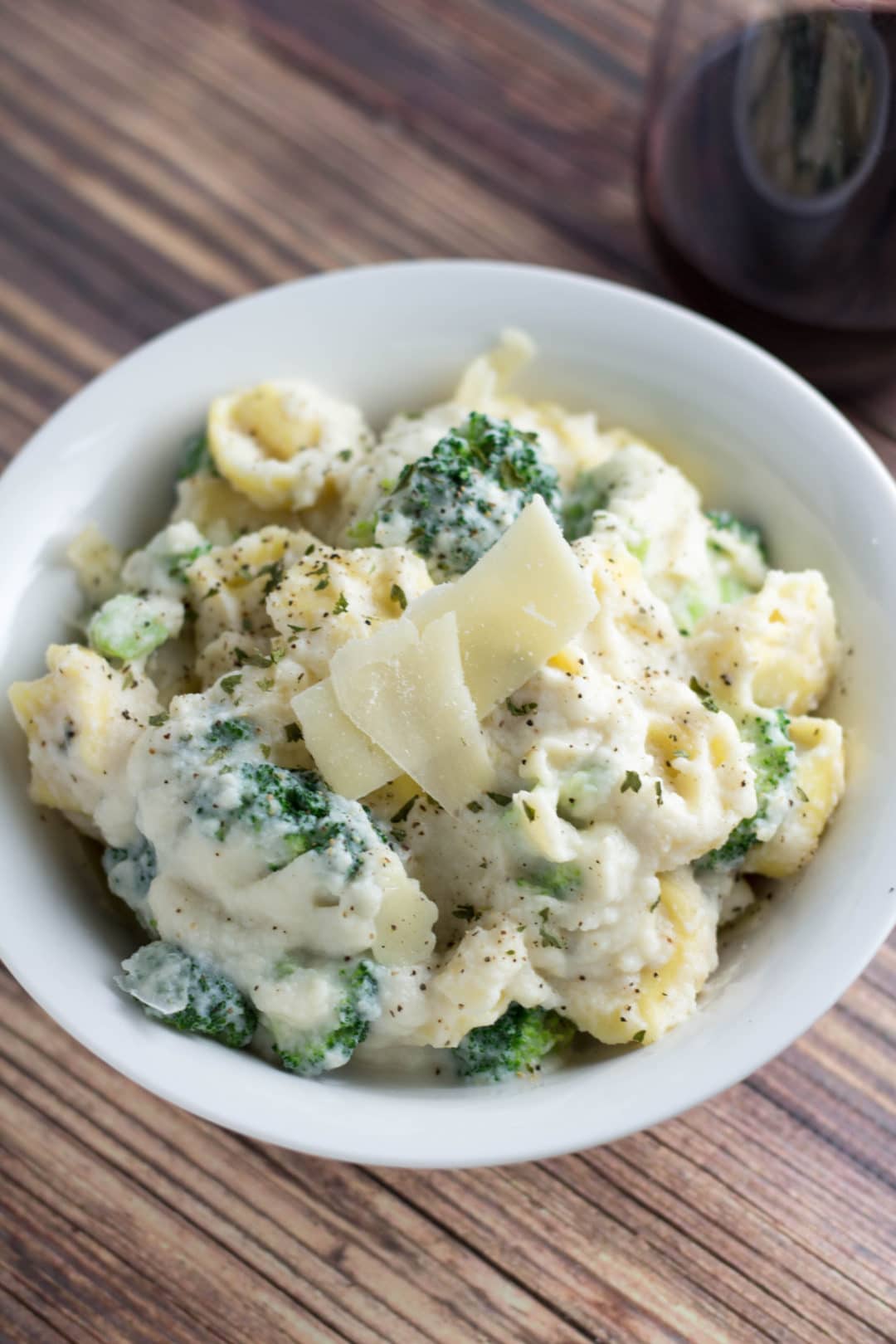 Yeah – it's what you're thinking! Cauliflower Alfredo Sauce! Finally an Alfredo you can actually feel healthy about eating. This sauce has the perfect creaminess and won't make you feel bogged down or bloated. Not only is it tasty and nutritious but if you have a food processor, the sauce really only takes 20 minutes. (Yes – maybe buying a jar Alfredo is faster and easier, but making homemade sauce gives you a feeling of accomplishment and you are getting in more nutrients with less sodium and fat!).

I paired my sauce with broccoli and tortellini just because it is what I had in the fridge but you can really pair it with anything! Chicken Alfredo, Alfredo flatbreads, or even make a Chicken Alfredo pot pie mmmm!
Next time you buy a head of cauliflower try out this recipe – you won't regret it!! 🙂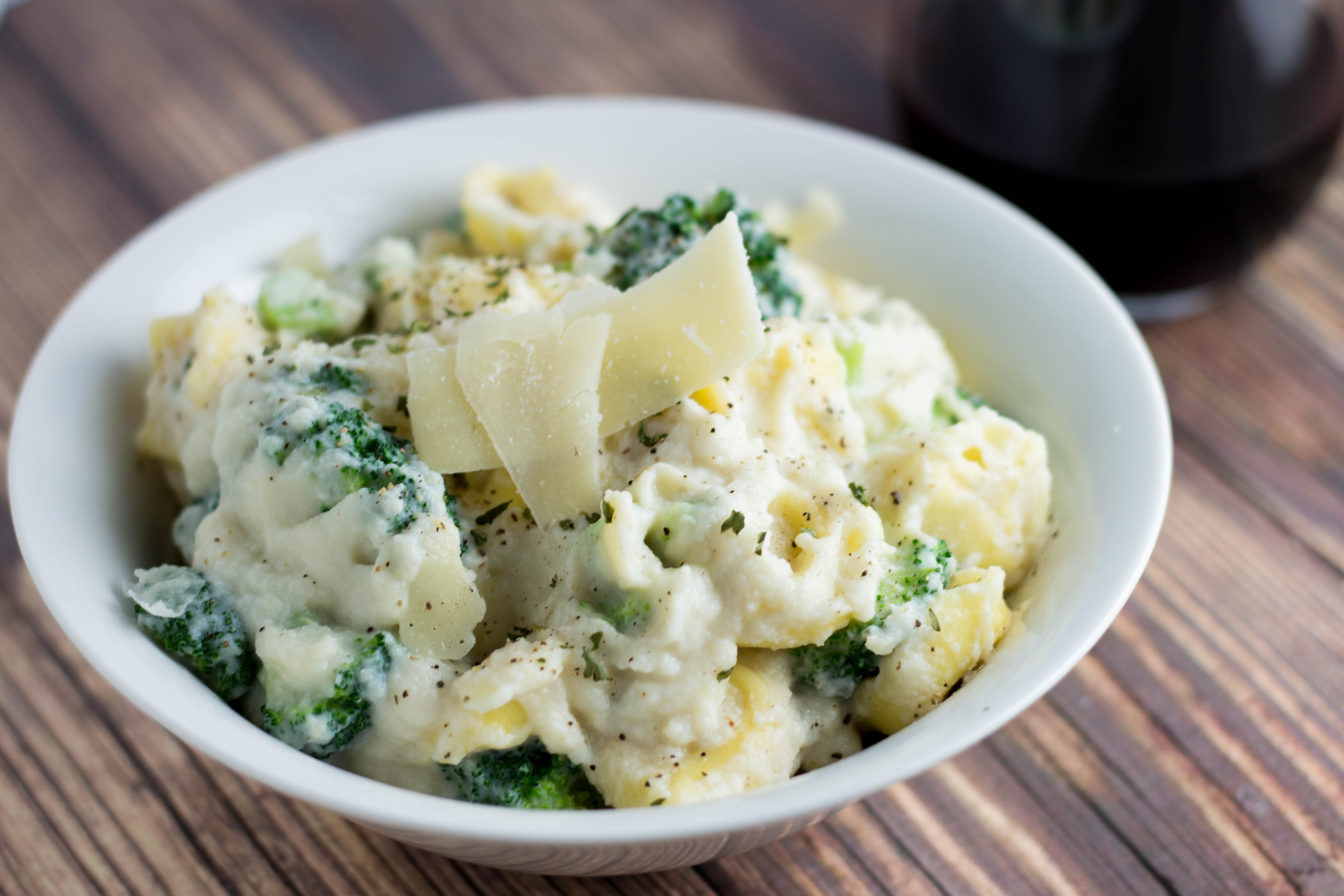 Caulfredo Sauce
2016-09-06 21:23:16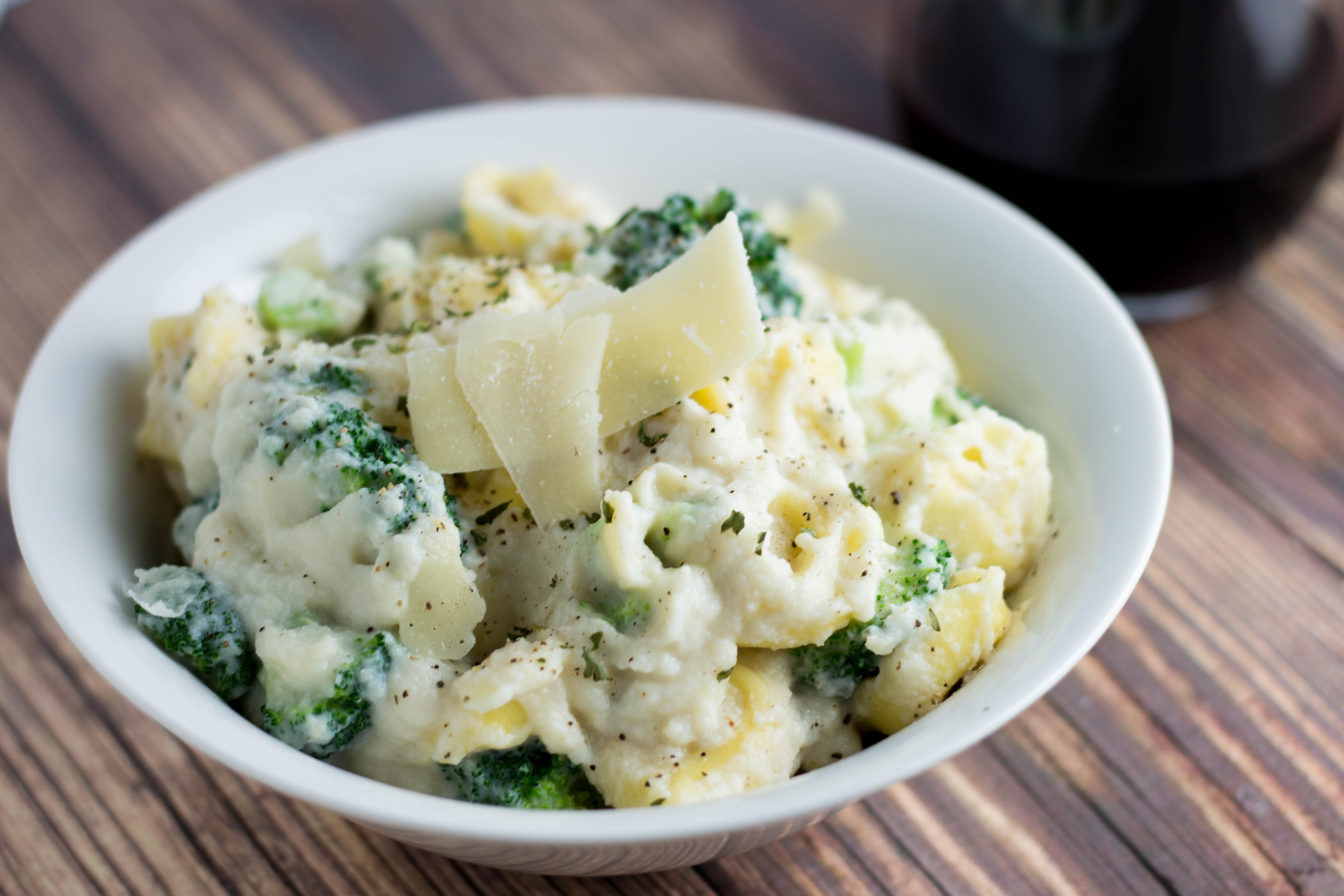 Ingredients
1 head of cauliflower
5 cups chicken broth
4 Tablespoons garlic (I used jarred garlic)
3 Tablespoons unsalted butter
2 teaspoons nutritional yeast
1 cup 2% milk
2 Tablespoons dried parsley
1/4 cup fresh shredded Parmesan cheese
optional: squeeze of fresh lemon
salt and pepper To Taste
Instructions
Bring chicken broth to a boil in a large pot. While it comes to boil, chop cauliflower into small pieces. Drop cauliflower into boiling broth, turn heat down to medium/low and cover with a lid. Let cook for 10 minutes or until soft with a fork.
Meanwhile, in a small saute pan, cook garlic and butter for 3-4 minutes over medium heat. Once cauliflower is done, stain and dump into your food processor. (Reserve 1/2 cup broth!). Mix the broth, cauliflower and remaining ingredients in food processor until smooth.
Enjoy sauce over pasta and steamed veggies!
Notes
Inspired by Pinch of Yum
Krolls Korner https://krollskorner.com/