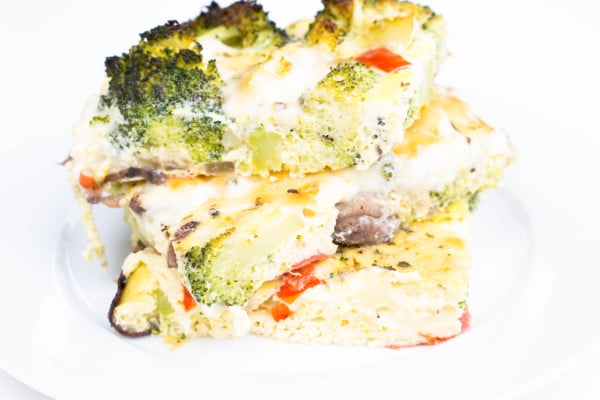 "I received coupons for free samples of Davidson's Safest Choice Eggs mentioned in this post. By posting this Crustless Veggie Egg Bake recipe I am entering a recipe contest and am eligible to win prizes associated with the contest. I was not compensated for my time."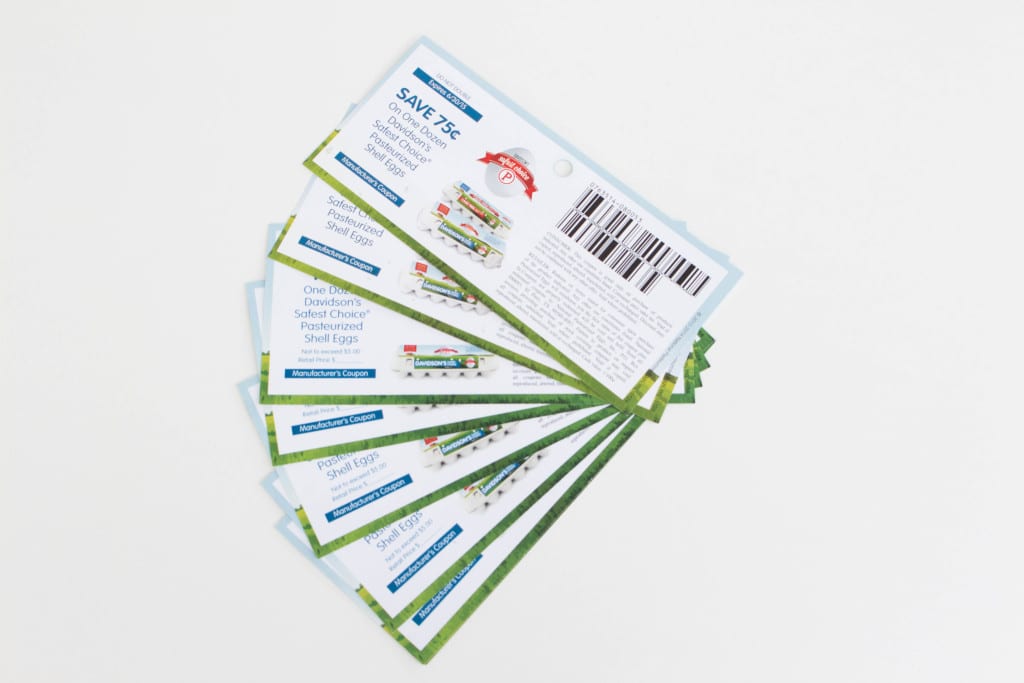 First off, thank you so much Davidson's Safest Choice Eggs for the coupons to create this recipe. I would like to inform my readers about Safest Choice Eggs before continuing on with the recipe. Safest Choice eliminates the risk of Salmonella in eggs without changing the nutrition or flavor. They do this by having an award-winning egg pasteurization process to eliminate the risk of Salmonella in their eggs before entering your kitchen. If you would like to read more about the pasteurization process you can go to: safeeggs.com for more details.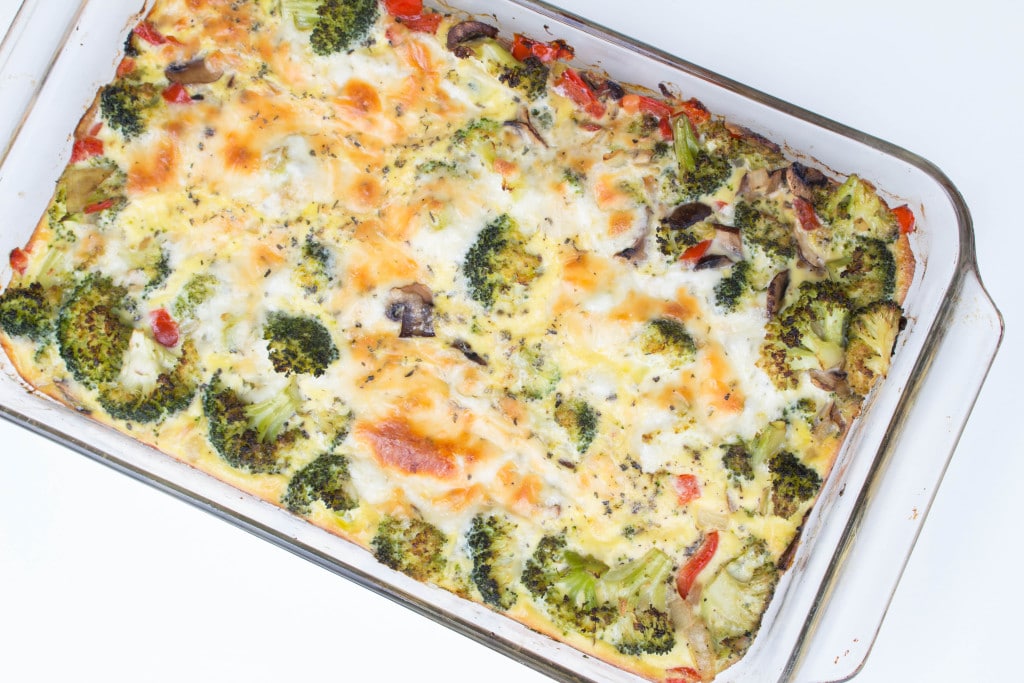 I wanted to be sure I made a breakfast recipe with Safest Choice eggs because breakfast is SO SO important for our bodies. (We hear this all the time, right?) I always like to tell people…when we are sleeping we are technically fasting, so consuming breakfast is "breaking the fast." This really clicks with most people! Even if it is a half of a banana and a few almonds…something to get your engine going is what I encourage. Secondly, including eggs in your morning routine can aid with weight management because you are consuming a wonderful protein source as opposed to a high carb meal – such as waffles covered in syrup – which wouldn't keep you satisfied as long.
So as I was thinking about my recipe…I first wanted to do a breakfast pizza…but then thought, too many bloggers might pick that! We all have busy lives with children, work, cleaning, errands, birthday, etc. which is why I created this easy crustless egg bake. These eggs are gently cooked and only takes 35 minutes in the oven!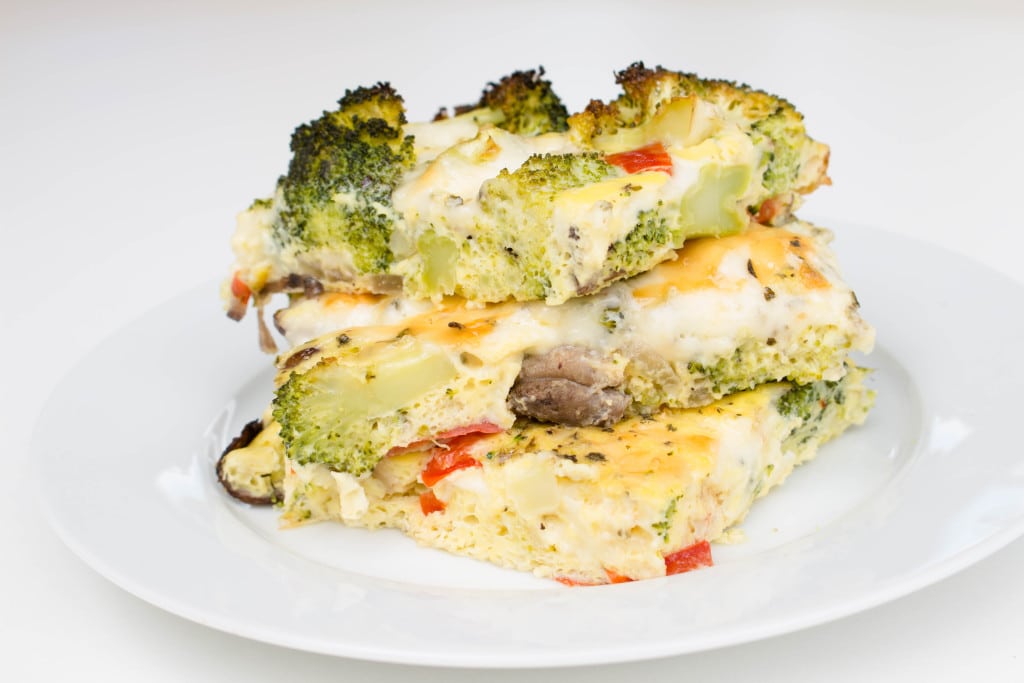 I hope you all enjoy this recipe, and best of luck to the other bloggers entering the contest! 🙂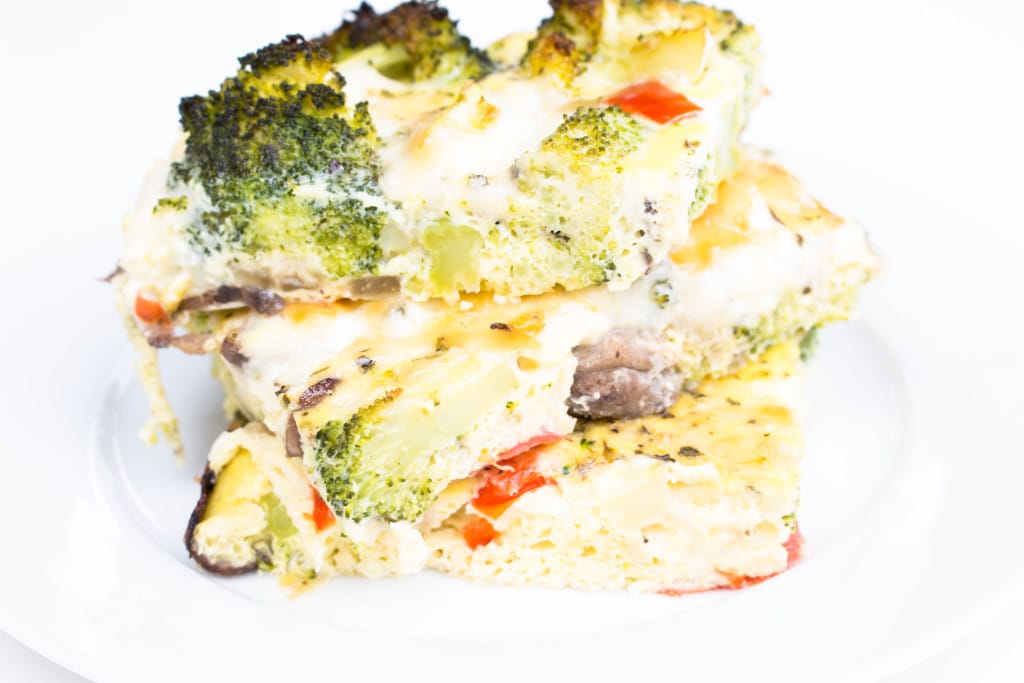 Crustless Veggie Egg Bake
2015-06-10 13:43:24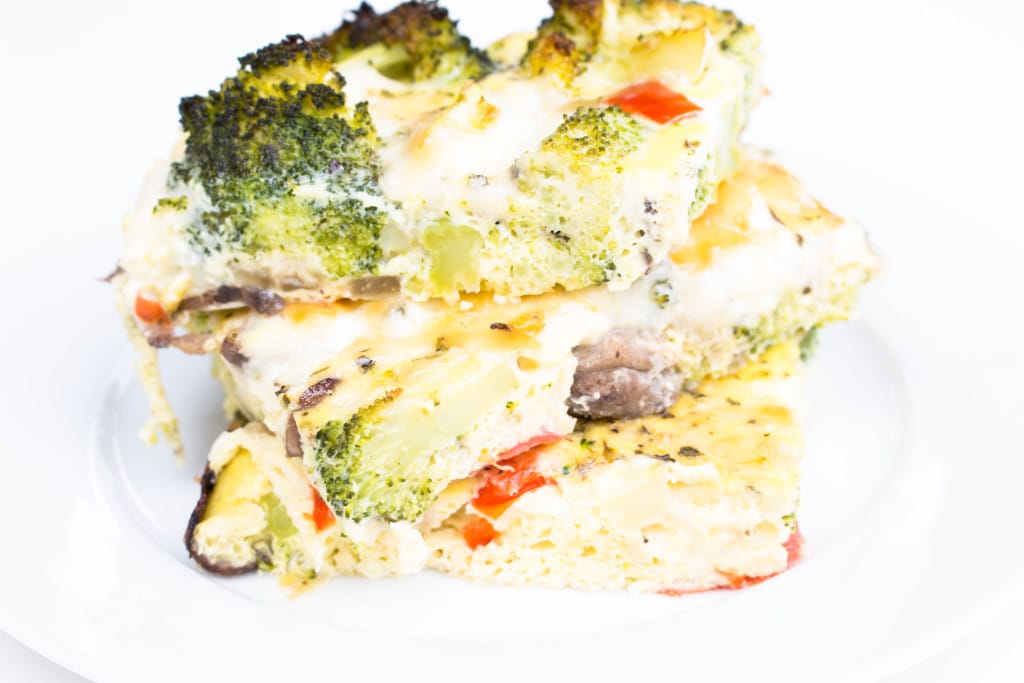 Ingredients
8 Safest Choice Eggs
1 cup low-fat Mozzarella cheese
2 cups broccoli, chopped
3/4 cup sliced mushrooms
1 medium sized red bell pepper, chopped w/ seeds removed
1/8 tsp. dried oregano
1/8 tsp. dried basil
1/8 tsp. dried thyme
2 Tbsp. EVOO
1 small white onion, chopped
salt and pepper TT
dash of garlic powder
Pam cooking spray
Instructions
Preheat oven to 375 degrees F. Placed the chopped broccoli, onion, bell pepper, mushroom and garlic powder in a large frying pan with the 2 T EVOO over medium heat. Sauté until broccoli is tender.
Spray a casserole dish with Pam. Spread the cooked vegetables in the bottom on the dish. Let cool for a few minutes.
In a large bowl, whisk the 8 eggs together. Add in the milk and whisk again. Add in the cheese and seasonings and stir gently together.
Pour the egg mixture over the slightly cooled vegetables. With a spoon bring some of the veggies to the top. Bake for 35 minutes, uncovered. Enjoy warm!
Krolls Korner https://krollskorner.com/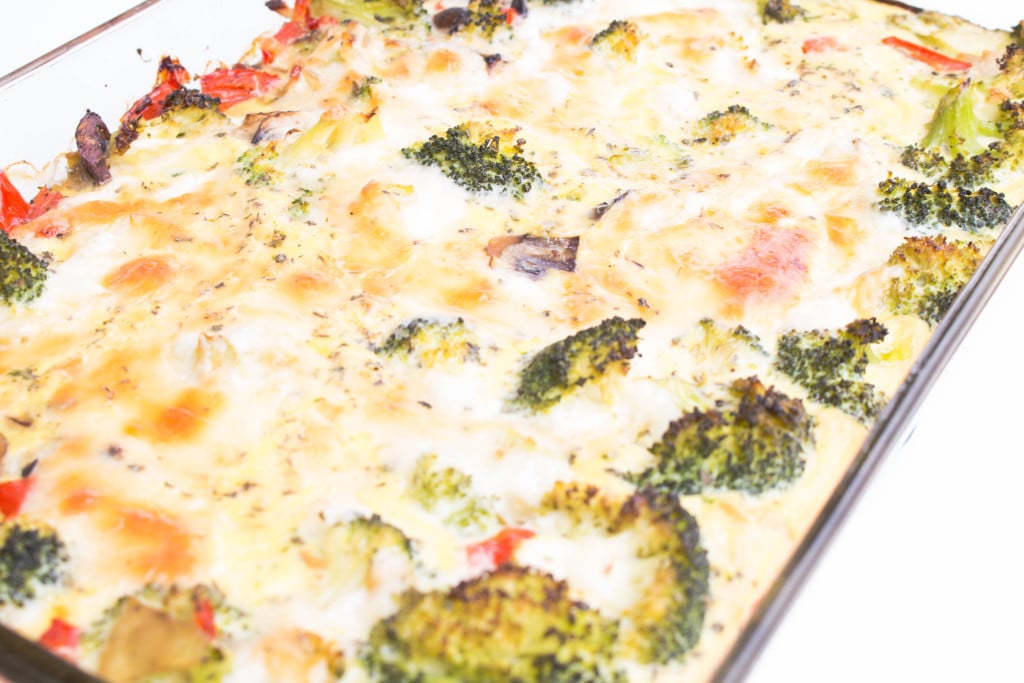 Loading InLinkz ...