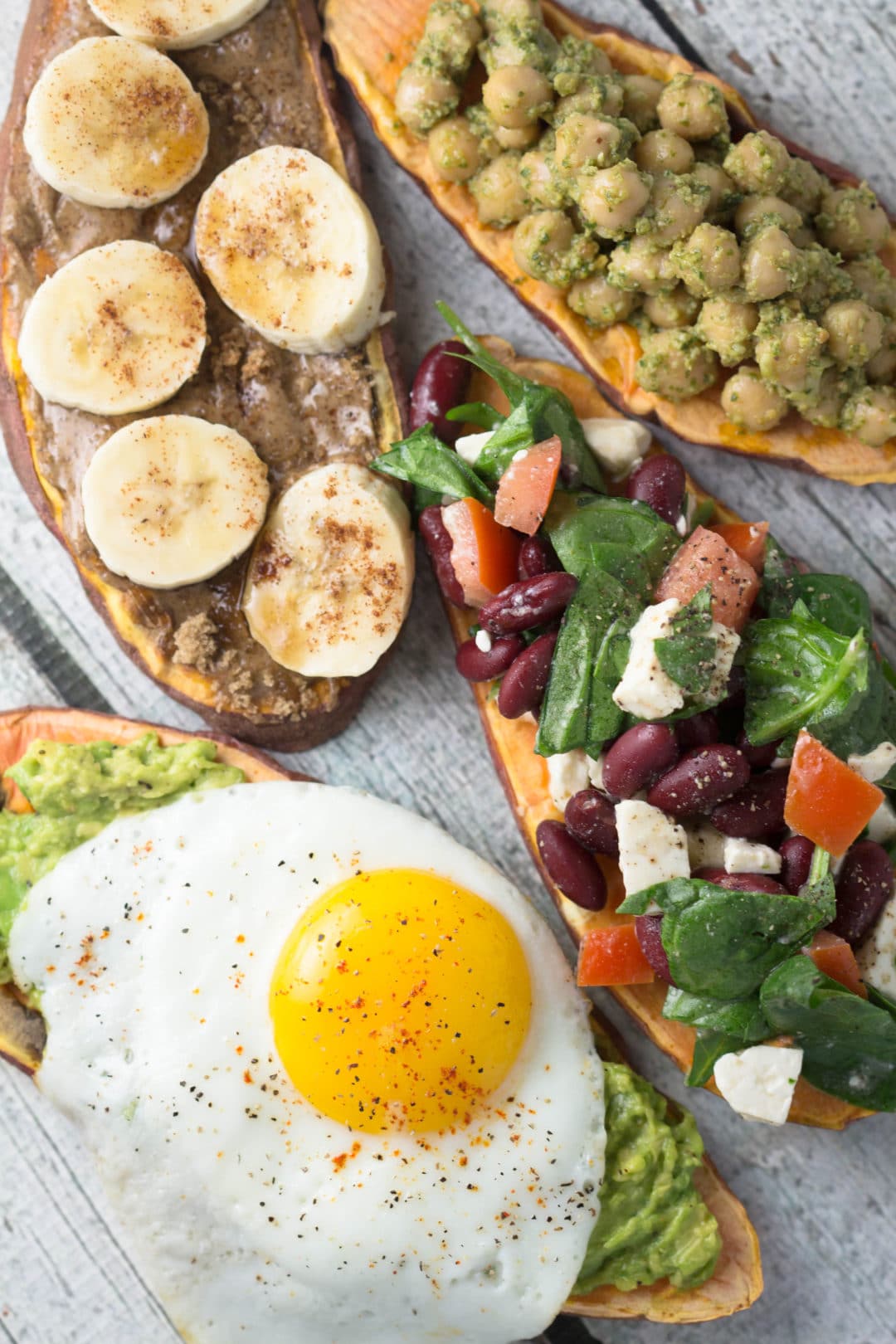 A new-ish trend: using slices of sweet potato instead of sliced bread. I'm game! These are just 4 ways to enjoy Sweet potato toast…the opportunities are endless!
I guess I am a liiiiittle late to the sweet potato toast bandwagon. The girls in my condo at Blog Brulee mentioned it and I had no idea!
These "toasts" will give you a powerful nutritional punch! Loaded with vitamin A, potassium and fiber – it makes a nice alternative to regular toast. Don't get me wrong though…regular toast will always come out on top (for me at least), but fun nutritional alternatives always make for a nice change in the kitchen and for your palette!
These are the four toppings I thought of:
Peanut butter with banana + cinnamon
Avocado with an egg
Garbonzo beans mixed with your favorite pesto
Kidney bean salad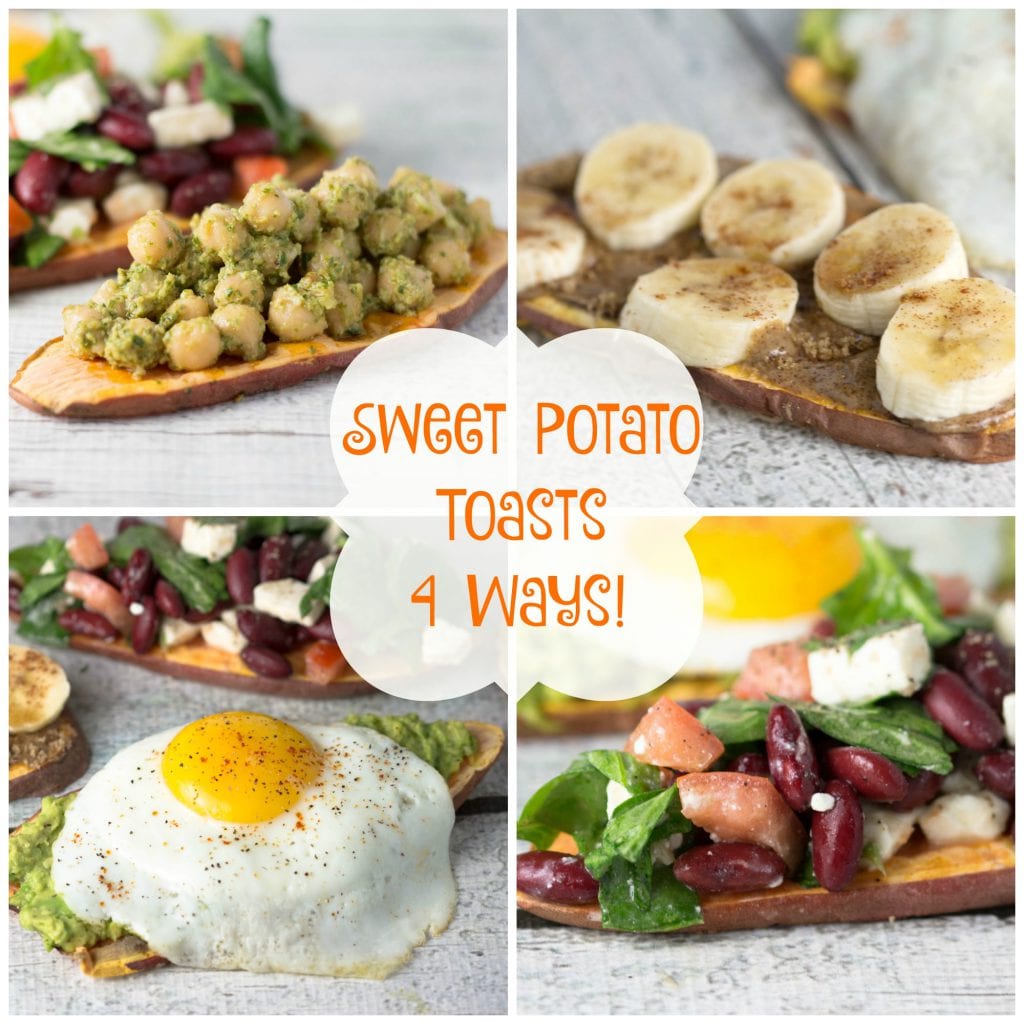 Easy peasy and super kid friendly too! Sweet potato toasts are perfect for the AM or PM – you can't really go wrong with it!
I think it's cool that you can cook the sweet potato right in the toaster too! In a matter of minutes you have bites of heaven ready to enjoy!


What are some toppings you have tried or think would go well on sweet potato toast?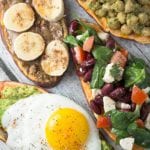 Sweet Potato Toasts - 4 Ways!
Print
Ingredients
1-2

sweet potatoes

Your favorite toppings!
Instructions
Directions
Wash and slice sweet potatoes the long way into 1/4 inch thick slices.

Place them into the toaster and toast until soft. This took two round for me on the HIGHEST level I could go. Be careful not to burn them!
Let slightly cool, and top with your favorite toppings! Here are some of my ideas
Peanut butter with banana + cinnamon

Avocado with an egg

Garbonzo beans mixed with your favorite pesto

Kidney bean salad (kidney beans mixed with chopped spinach, feta cheese, diced tomatoes, tossed in Italian dressing and seasoned with pepper).