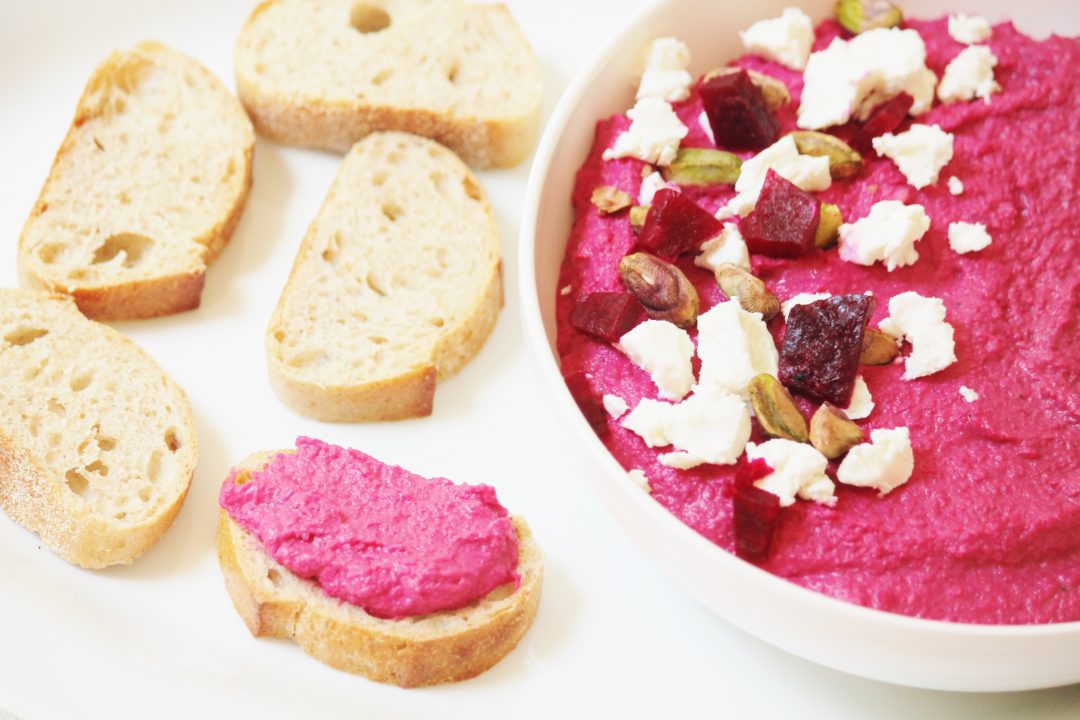 After trying this Beet Hummus you won't want to buy store bought ever again!
Hi all – I hope you are having a great week! Today I am excited to share this guest post with you all from my friend Allie! She blogs over at Key Ingredients and she made this yummy Beet Hummus for you all. Enjoy!
Hey there! I am so happy to be here today and honored that I get to share a recipe with all of you. Many of you probably don't know me so I will give you a short and sweet introduction. I'm a wife and stay-at home mom to a 4-year-old and one-year-old. I love anything and everything to do with nutrition, health and fitness. My journey with food and the skills I've acquired in the kitchen are due in large part to experimentation and putting my own personal touch on recipes I find. As a wife and mom, I find so much pleasure in preparing healthy and delicious meals for my family to enjoy. I love the challenge of attempting a new dish and recreating others, especially some of my childhood favorites, in order to make them healthier. To me, food is an expression of love and memories being made around the table.
Check out my blog Key Ingredients for more recipes and other tidbits about me.
This Beet Hummus is the perfect thing to make this weekend if you plan on celebrating Memorial Day and the unofficial start to summer. I mean, just look at the color. It's bright and vibrant just like the beautiful days of summer.
I love roasting beets at home because the flavor is so much better compared to store bought or even (gasp) from a can. Simply cut the leaves and stems off, rinse the beets well, wrap in foil and place them on a baking sheet and into the oven to roast for an hour or so. Once they're done you can easily peel away the skin using a paper towel or the tin foil they're wrapped in, which I highly recommend doing to protect your hands from getting stained. A clean process this is not but I promise it's not as bad as it sounds.
Once the beets have cooked this dip will come together in minutes. Serve with veggie sticks, chips or crackers.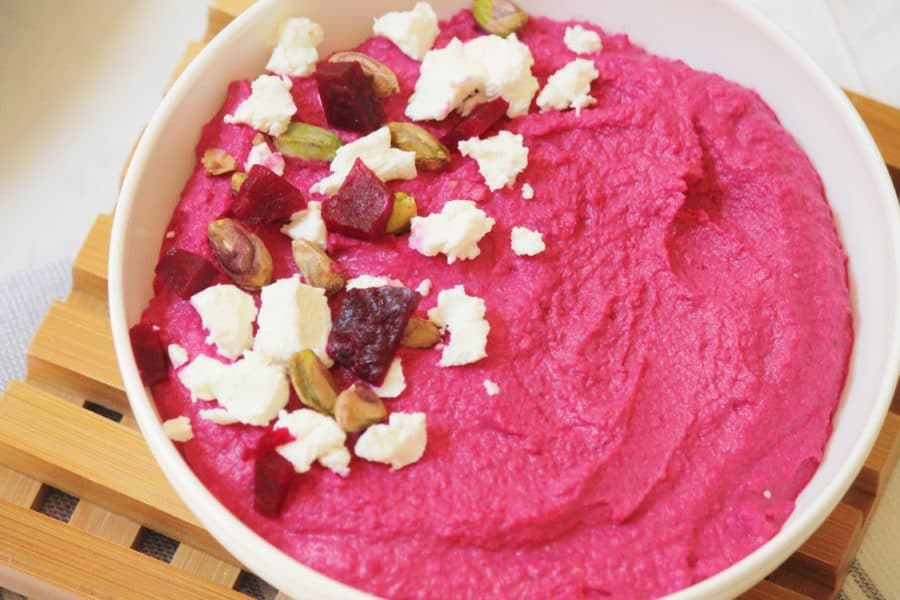 Beet Hummus
2017-05-22 12:05:01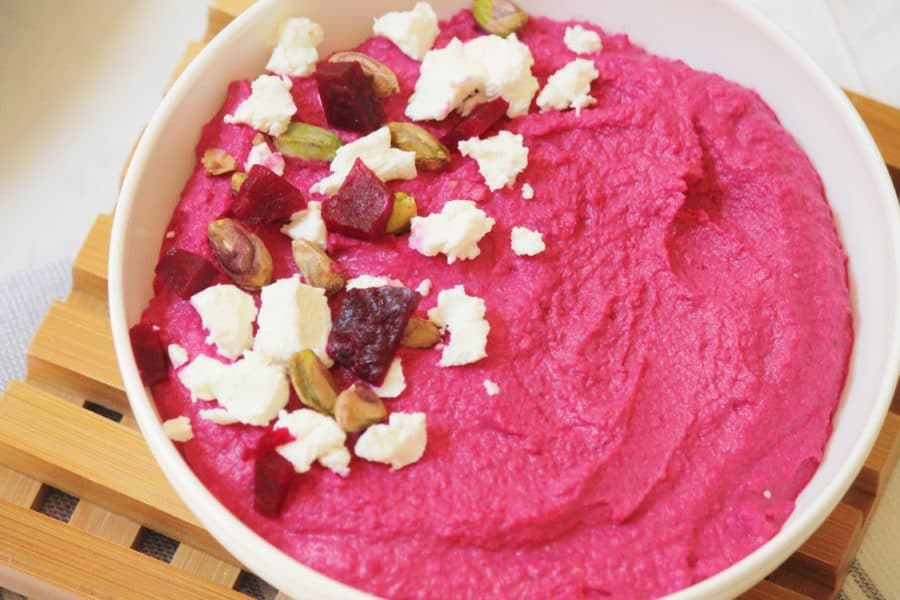 Ingredients
1 medium-sized red beet, roasted and chopped
1 clove garlic
1 15oz. can chickpeas, drained and rinsed
2 tablespoons tahini
2 tablespoons olive oil
1 tablespoon lemon juice
2-3 tablespoons warm water
1/4 teaspoons salt
1/8 teaspoon pepper
1/2 teaspoon cumin
1/4 cup goat cheese, crumbled
1 tablespoon Pistachios, shelled
Directions
- Preheat oven to 400 degrees. Wash the beet, wrap in tin foil and place on a baking sheet. Roast for about 1 hour or until the beet is soft. Once it's cooled, peel the skin off using a paper towel. Chop and place inside the bowl of a food processor. (or blender).
- Add in the garlic, chickpeas, tahini, olive oil, lemon juice, water, salt, pepper and cumin. Process until smooth.
- Top with goat cheese and pistachios. (optional)
- Serve with toasted baguette, veggie sticks or crackers.
- Store in a sealed container in the refrigerator until ready to use
Krolls Korner https://krollskorner.com/
I hope you all enjoy Allie's recipe and hope you have a great rest of your week!