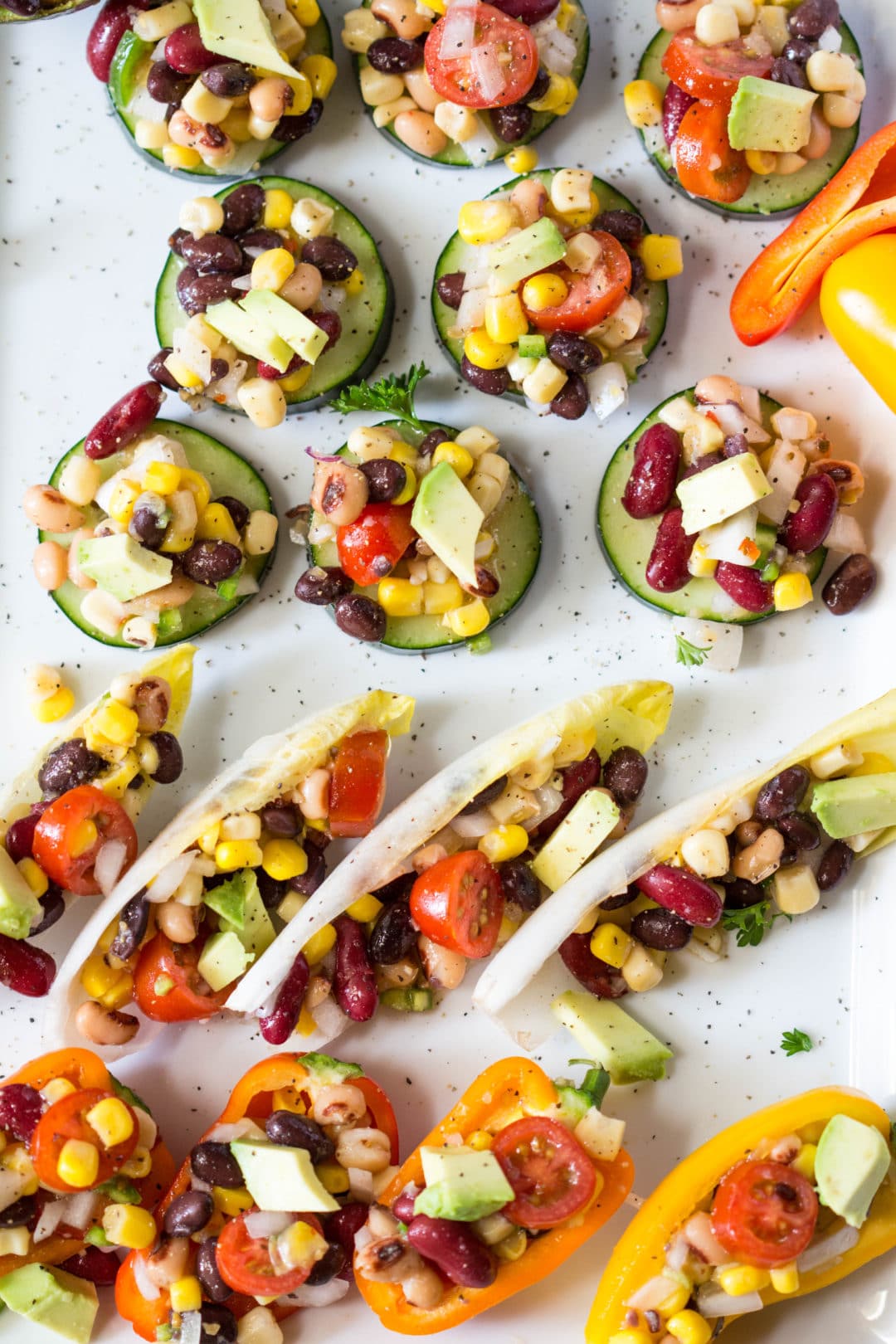 Happy Labor Day weekend everyone! Labor Day means family, friends and FOOD! Try to maximize the time spent hanging with the people around you and less time on cooking with these 5 minimal labor recipes. As I was making these recipes, I was thinking these certainly are not zero labor – but they are VERY simple. My goal was to think of fun, simple, BBQ type foods and kick them up a notch with healthful ingredients.
The 5 recipes below include:
BBQ Pork Sliders
Bun-less Turkey Burger Bites
Blueberry Ketchup
Vegetarian 3 Bean Dip
Broccoli and Shaved Brussels Sprouts Salad
The Vegetarian 3 Bean Dip is from Kroll's Korner archives! Instead of chips serve use sliced cucumber, endive or mini baby bell peppers! Click here for the recipe!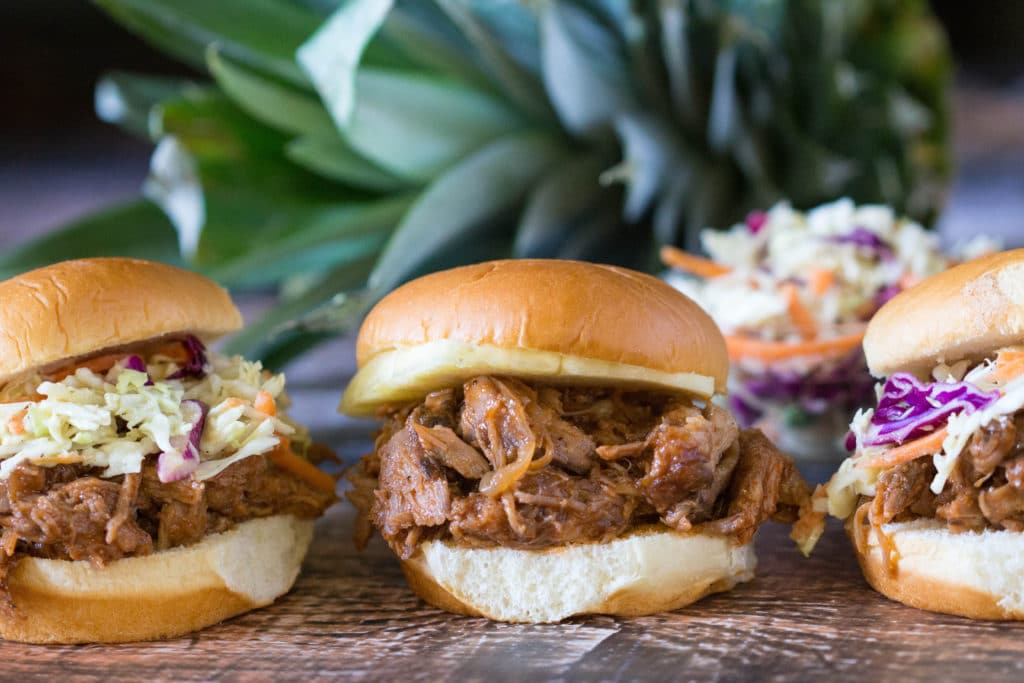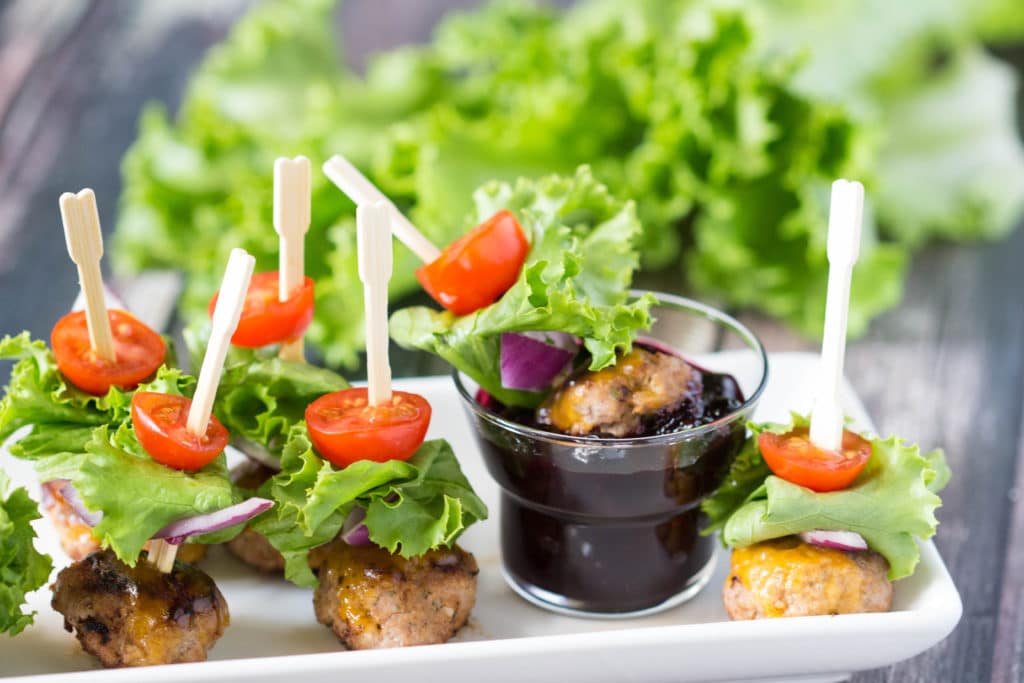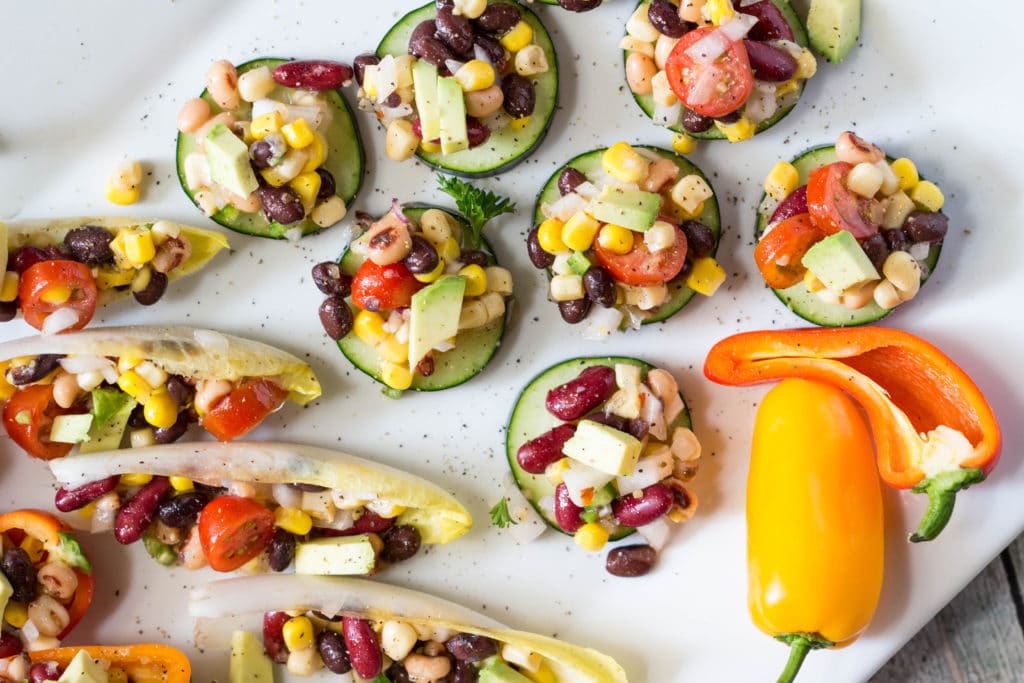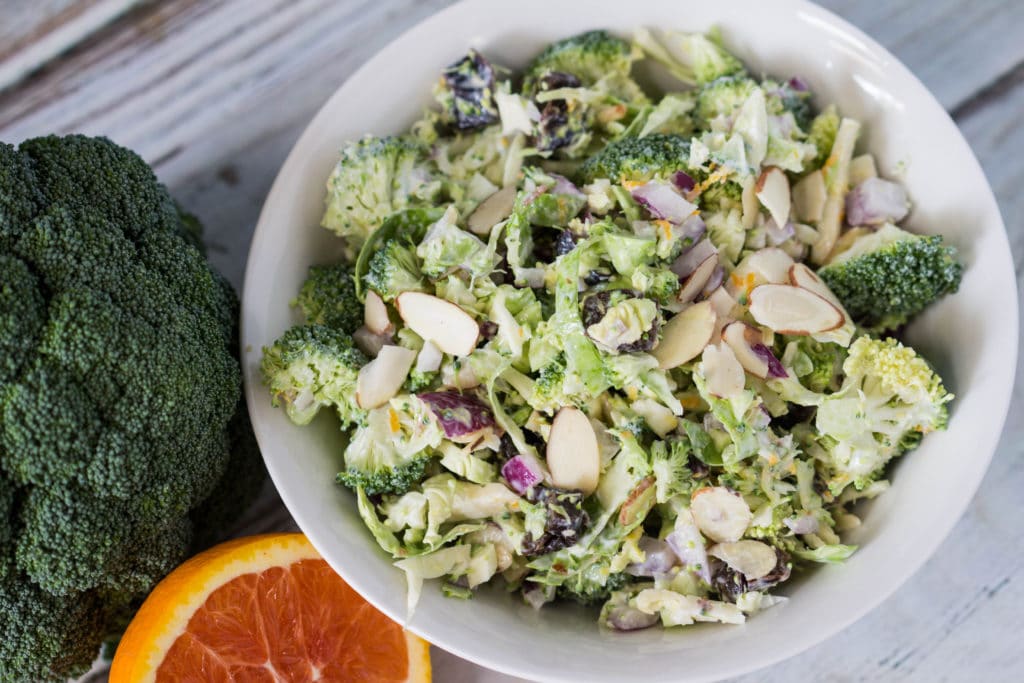 BBQ Pork Sliders
2016-09-04 14:56:59
The perfect Labor Day slider!
Ingredients
Pork Butt or Pork Shoulder
Favorite rub seasonings. (I used salt, pepper, cayenne, and garlic powder)
Favorite BBQ sauce! (I used Sweet Baby Rays)
Hawaiian Bread rolls/buns
Optional toppings: grilled pineapple or coleslaw
Instructions
Wash the pork and pat dry with a paper towel. Rub pork generously with your favorite seasonings. Place pork in crock pot with 1/2 cup water on low for 8 hours.
After pork is done, trim off any fat you may see. Using two forks, shred the pork into strands. Drain liquid from crockpot and place shredded pork back in and mix in the BBQ sauce.
Place Hawaiian bread rolls on grill to toast. If using pineapple, grill pineapples slices as well. If you like coleslaw, mix pre-bagged slaw mix with 1/4 cup white wine vinegar and 2 Tbsp. dijon mustard.
Lastly, assemble the burgers! Enjoy.
Krolls Korner https://krollskorner.com/