Disclosure: I was not compensated for my time by writing this blog post. I received free samples from NuGo to try out the product. All opinions are my own.
Out of all the food shows I have been to I would have thought I had tried these before… but I never have! One of the neat things I learned about this product is they have manufactured bars to fit a variety of needs. For example, if you are allergic to soy they have formulated several NuGo bars with soy free ingredients. They even have two lines of bars that are dialysis-friendly!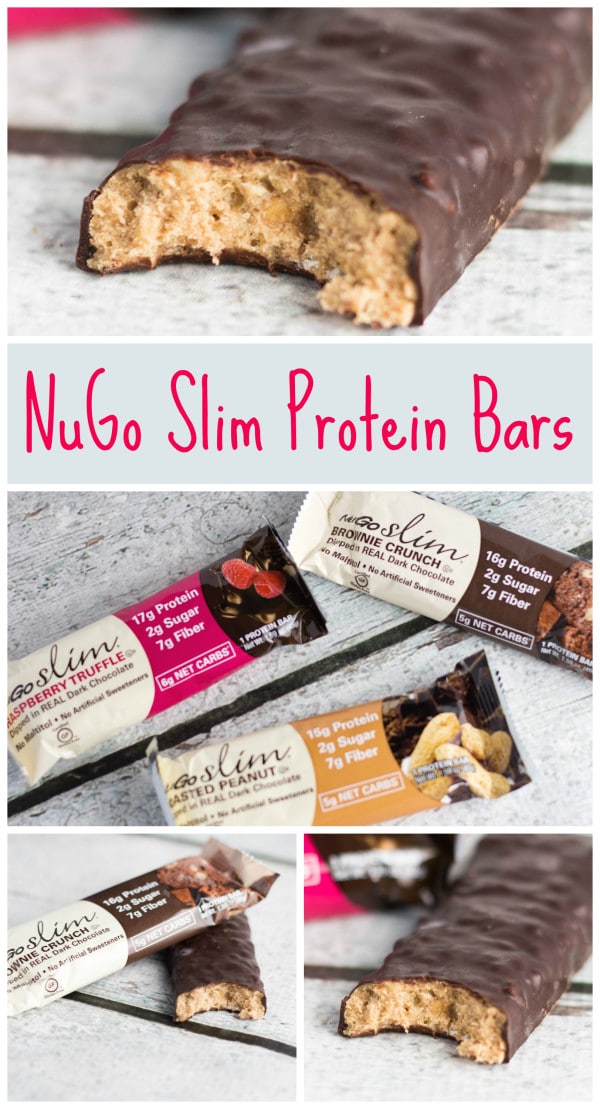 [Tweet "NuGo Slim Bars are my new favorite "on-the-go" protein bar!! 🙂 |Krollskorner.com|"]
Some information about the NuGo company: "NuGo is the only company to make REAL Dark Chocolate coated protein bars for many lifestyles. NuGo's REAL Dark Chocolate melts in your mouth, releasing a luscious flavor. Other 'dark chocolate' protein bars substitute unhealthy palm kernel oil for the natural cocoa butter, raising the melt point above body temp, making it waxy and too sweet."
If you are looking for a perfect on the go snack and are concerned about carbohydrates and the glycemic index in foods…the NuGo Slim bar might be for you! It has been tested to have a low glycemic index of 24.
Use the store locator to find NuGo bars in the US and Canada! Please be aware that not all stores carry every NuGo product. For example, For example, Office Depot and Office Max only have NuGo Dark and NuGo Family Vanilla. In Clovis, CA where I live the NuGo Slim bars can be found at the local Sprouts and Whole Foods.
This is for sure going to be my new "go to" protein bar when I am on the go! 🙂