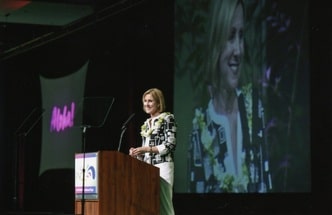 Neva Cochran is one of the most impressive and talented RDNs (Registered Dietitian Nutritionists) I know. She has over 30 years experience as a Registered Dietitian, 20 years as a magazine nutrition writer and researcher and a veteran of over 900 nutrition media interviews. She hones the skills and knowledge to do her job and does it well. Neva told me she is always happy to help interns and students. She has been a preceptor to over 70 dietetic interns for a one-week nutrition communications rotation for the last 12 years. If any dietetic students or interns have any questions, Neva would be a great resource to reach out to. Here is her website for more information: http://www.nevacochranrd.com/
The following are some of the interview questions I asked Neva and her wonderful thorough responses.
1. In a nutshell, describe how you got where you are today.
Following my internship I worked as a clinical dietitian in two hospitals, earned my master's degree and taught at a university. Then I went to work for a local Dairy Council where I discovered my niche in nutrition education, marketing and communications. After working there 3.5 years, I went out on my own. While at the Dairy Council I began serving as a volunteer state media representative for the Texas Academy of Nutrition and Dietetics and after 5 years was selected as the national media spokesperson for the Academy of Nutrition and Dietetics, which I did for 7 years. The contacts made and media experience gained in these roles laid the groundwork for the nutrition communications practice I have today.
2. What do you value most about dietetics?
The ability to translate the science of nutrition into consumer-friendly messages that people can use to eat a more nutritious diet and improve their health. I also value my amazing colleagues across the country who are doing great work and inspire me by their science-based practice and passion for helping others and our profession.
3. What are your success habits?
Being organized
Staying current on science-based information and research on current nutrition issues and trends
Following through and delivering on commitments
Building relationships with and promoting other RDNs
4. What motivates you?
Making a difference in someone's life whether it's a consumer, student, intern, colleague or friend.
5. What advice would you give an undergrad dietetic student or dietetic intern?
Find your passion in the dietetics and nutrition profession. Then to be successful, you need to take opportunities, make opportunities and walk through fear. Base nutrition recommendations on sound science rather than anecdotal information or headlines in the popular media. Often popular opinion is in conflict with the real evidence but as a science-based practitioner we have a responsibility to stand for the research-based science.
6. What do you do to ensure you are continuously growing as a dietitian?
I subscribe to several daily health and nutrition email updates, nutrition and medical journal tables of contents as well as a variety of nutrition newsletters. I read these along with the Academy Journal to stay up-to-date on science as well as food and nutrition trends and fads. In addition, I watch webinars on topics of interest and attend local, state and national Academy meetings and conferences. I also network with colleagues either in person, by email or phone to discuss current issues.
7. What are the most important character traits you think a student or intern should possess?
Interest and passion for the profession and my rotation
Science-based approach to practice
Good organization and follow-through skills
8. How and where do you find inspiration?
I am inspired by my interns as well as my colleagues who are doing great work in all areas of dietetics practice.
9. What has been your most rewarding accomplishment?
Being selected for the 2012 Academy of Nutrition and Dietetics Medallion Award. This award honors members who have shown dedication to the high standards of the dietetics profession through active participation, leadership and devotion to serving others in dietetics and allied health fields. A maximum of 8 are given each year and recipients receive the awards at the Honors Breakfast and recognized at the Member Showcase session of the annual Academy Food and Nutrition Conference and Exhibition. (FNCE)
10. What are you most proud of in your career?
Making a difference in three areas:
Harnessing the power of the media to deliver science-based nutrition information in terms people can understand so they can make changes in their eating habits to improve and promote health
Standing for science in all the work I do, even when it's not the popular opinion or the accepted viewpoint
Being a preceptor for dietetic interns in nutrition communications and inspire them to be passionate about the profession and take on leadership roles in their career.
11. Are there any books you suggest as a must read?
The Food Police by Jayson Lusk
Tomorrow's Table by Pamela Ronald and Aroul Adamchak
Once again, thank you so much Neva for taking time to answer these questions. I know they will be helpful to make dietetic student and interns. You are an inspiration to many!