BlueprintFit Experience Part IV
Fitness | Published on Mar 12, 2019 | Last modified on Aug 20, 2019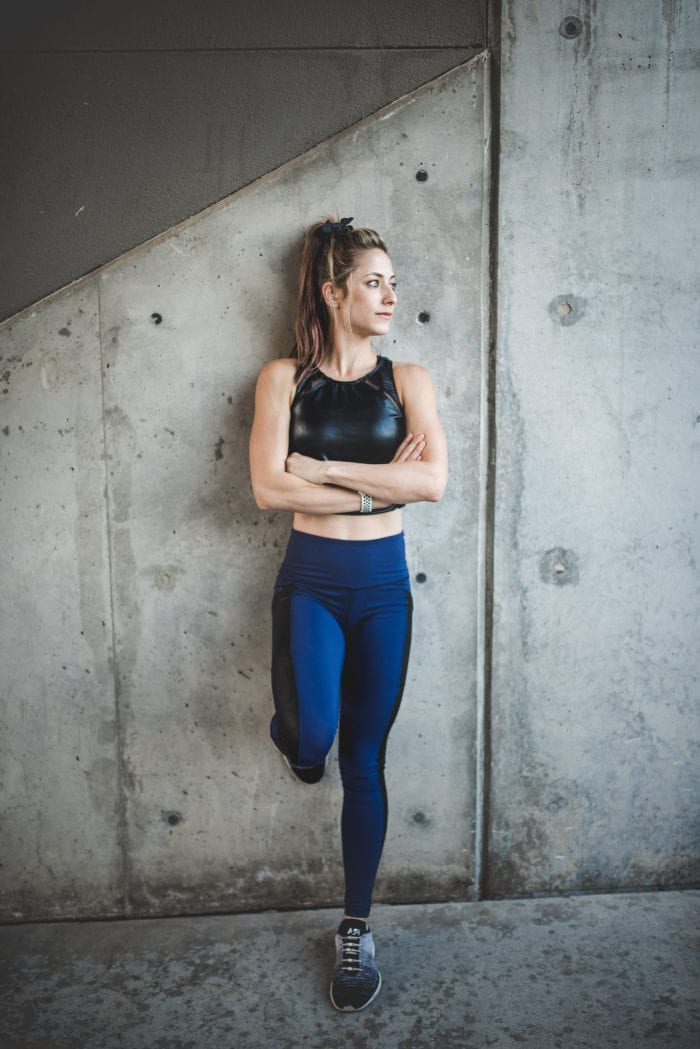 BLUEPRINTFIT IS AN AT-HOME BLOOD TEST THAT HELPS ANYONE WHO LIVES A FIT AND HEALTHY LIFE FIND OUT HOW THEIR BODY IS RESPONDING TO THEIR DIET AND EXERCISE, SO THEY CAN IMPROVE THEIR NUTRITION, FITNESS AND OVERALL HEALTH. HERE IS PART IV OF MY JOURNEY AND PERSONAL EXPERIENCE WITH BLUEPRINTFIT!
Disclosure: This is a sponsored conversation written by me on behalf of BlueprintFit. The opinions and text are all mine. Thank you for supporting the brands and companies who keep Kroll's Korner up and running!
This is the last post to wrap up my experiences with Blueprint-Fit. I wanted to thank you all for following along my journey using this at-home blood test!

This last year has been eye opening for me and my health and it was all done out of the comfort of my own home, which I love!

As a Registered Dietitian, I notice many people tend to put their good eating habits to the side during this time of year. Life is busy, we have holiday parties and events to attend, and we are surrounded by delicious food and beverages.

March is here which means Spring is right around the corner. Life seems to get extra hectic around this time of year and some of us lose track of our goals we set in January.
If you made a health goal for 2019, I encourage you to stick with it and to use Blueprint-Fit to help you reach those goals as well! They have Registered Dietitians on staff and can help answer any questions you may have.

This is one of the many reasons I love using Blueprint Fit. In September of 2018, I had my third round of blood work taken. If you are not familiar with my first experience, second experience or third experience you should give them a read!

My out of range nutrients this time ONLY included: Omega-3s. Amazing! I have come a long way since my first round of testing.

My Omega-3 results were in the low range. What does this mean?
It could mean a variety of things:
If omega-3 is low, I may be consuming too little omega-3 fatty acids in my diet.
Individuals consuming low-fat diets may be at risk of a low omega-3 index.
High exercise volumes without an increased intake in omega-3 fatty acids may result in decreased omega-3 fatty acids in the body
In regards to athletic performance, omega-3 fatty acids may impact physical performance through improved neuromuscular function and reduced pain following exercise.

So what should I do now?
Continue to monitor my omega-3 intake to help determine if I am consuming enough omega-3 fatty acids in my diet. Current recommendations for Omega 3 intake are 1.6 and 1.1 g per day for men and women, respectively.

Achieving the recommended intake can be accomplished by choosing foods that contain omega-3 fatty acids. For example, the American Heart Association recommends eating fish (particularly fatty fish, such as salmon, tuna, sardines or herring) at least two times a week.
Additional sources of omega-3 include extra virgin olive oil, walnuts and chia seeds.
BlueprintFit – what it is, why it's for you, my experience with it and my discount code! #krollskorner #healthyliving
Click To Tweet
MY BIGGEST TAKEAWAYS FROM ROUND 4:

Working out is a big part of my life but I also need to balance out my recovery time. Even though we all "feel" healthy, especially those of us who work out a lot, we still need to have check- ups on what's happening on the inside. BlueprintFit makes it simple for you to do so and I highly recommend anyone to try it out!

USE MY CODE KROLL30 FOR 30% OFF YOUR ENTIRE
ORDER!

I'd love to see what you made!!
Share it with me on Instagram or Facebook and tag me @krolls_korner or use the hashtag #KrollsKorner!