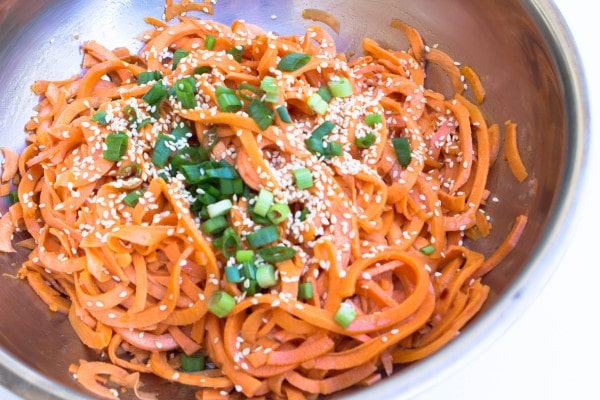 The spiralizer is a beautiful thing. If you have not purchased one, I highly recommend doing so! They are fun to use in the kitchen and can help increase your vegetable consumption by replacing the pasta with a veggie! I usually use my spiralizer to make Zoodles – zucchini noodles – but today I opted for sweet potato (mainly because I had so many to use up!). I cannot claim this recipe as my own – the credit goes The Organic Dietitian food blogger. She posted this sesame sweet potato noodle recipes and I basically had to drop everything I was doing to go make them! There is seriously so much flavor in this one dish it is delicious. I would recommend making some type of asian chicken to pair with this, YUM! For my Bar Method readers – this is a great dish to make ahead of time and consume as a snack on its own, or already have it prepared for a healthy meal choice. Many times, we get so busy and when we get hungry we want to eat anything we can get our hands on. But being prepared can help you make more mindful decisions when it comes to eating! 🙂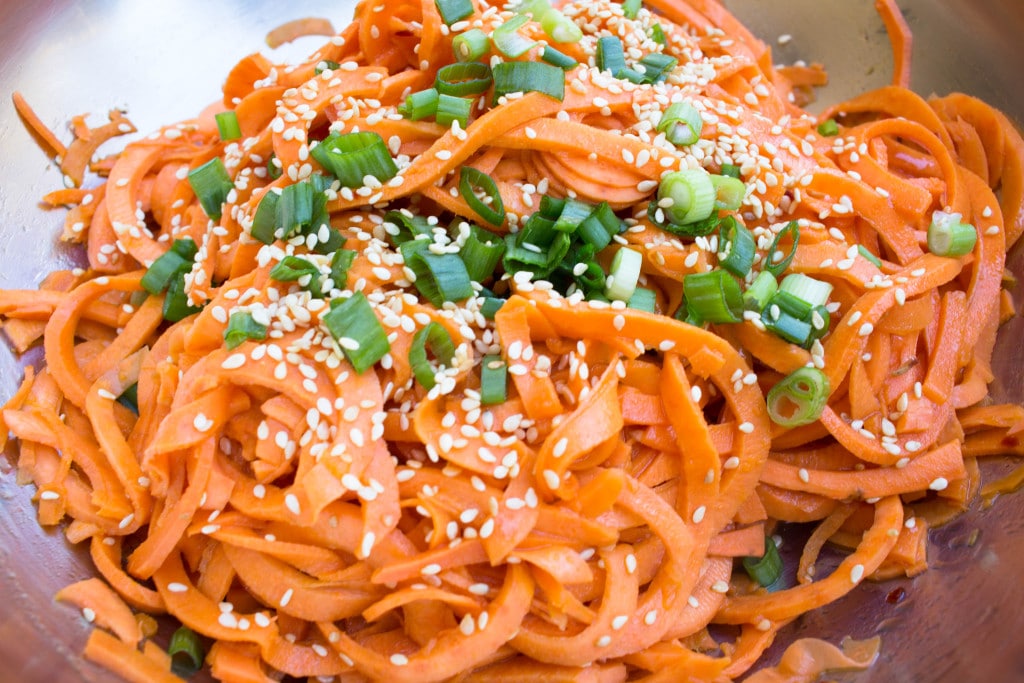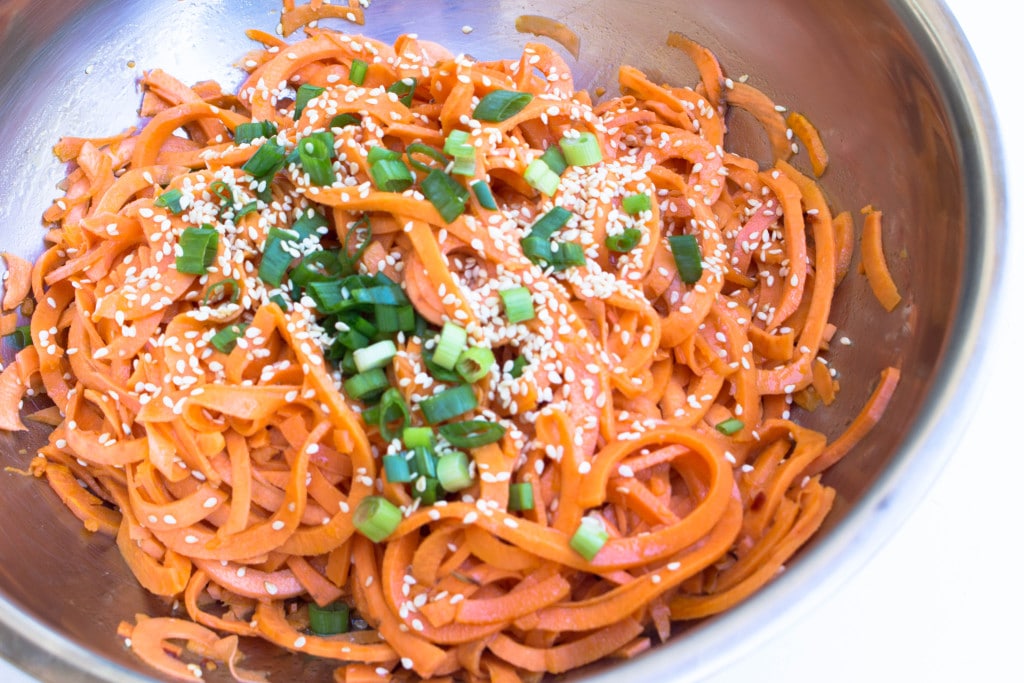 Swoodles (Sweet Potato Noodles)
2015-10-13 06:44:10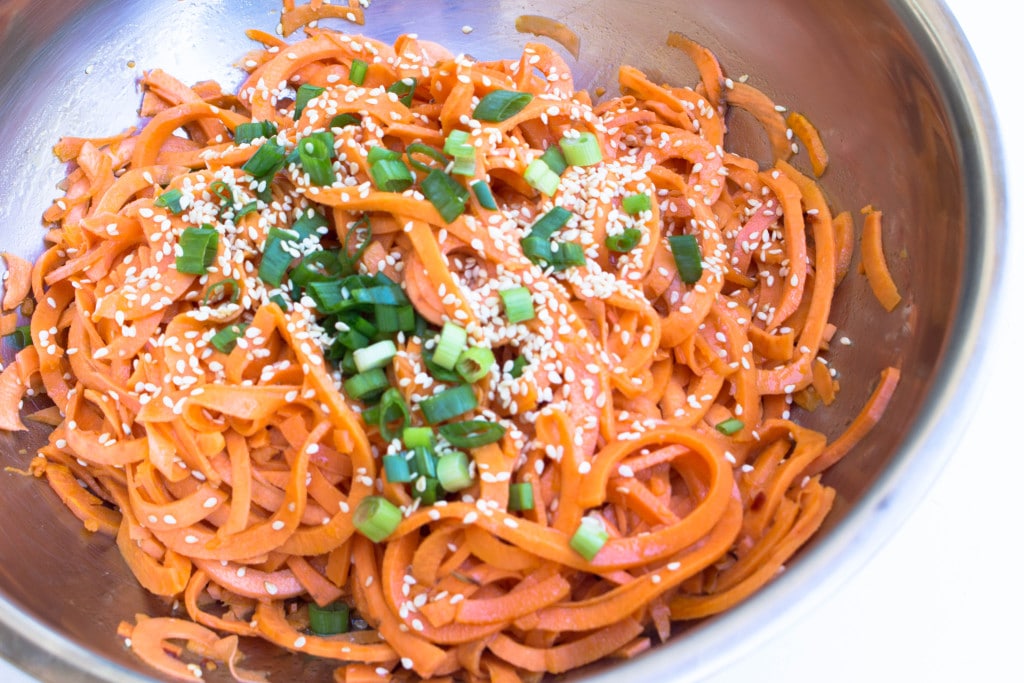 Ingredients
1 large sweet potato
1 Tbsp. olive oil
1 Tbsp. toasted sesame oil
2 Tbsp. apple cider vinegar
2 tsp. honey
pinch crushed red pepper flakes
1/4 teaspoon salt
1 green onion, diced
1 tablespoon sesame seeds
1 tsp. soy sauce
1 tsp. mirin
Instructions
Cook the sweet potato in a 425 degree oven for 10 minutes (will not be fully cooked at this point).
While the potato cools enough to handle make the dressing.
In a small bowl whisk together the soy sauce, mirin, sesame oil, vinegar, honey, red pepper flakes, and salt.
Set the dressing aside.
Spirilize the sweet potato into noodles.
In a medium sauté pan heat the olive oil and cook the sweet potato noodles for about 5 minutes (I like them slightly crunchy but cook longer if desired).
Toss in the dressing, green onions, and sesame seeds.
Serve warm or cold.
Store in an airtight container in the fridge for up to one week.
Krolls Korner http://krollskorner.com/
What vegetables do you like to spiralize? I am always up for new ideas! 🙂