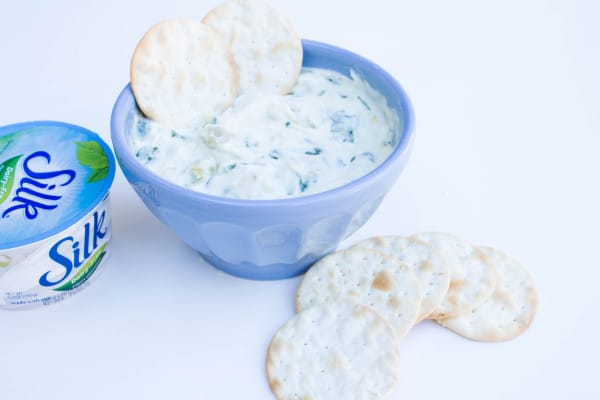 Disclosure: Comments and opinions on this post are solely my own and do not represent those of WhiteEave and/or Silk.
There are several reasons why I love Silk products – but mainly due to the emphasis on a plant-based diet. I am by no means a vegetarian or vegan of any sort, but I truly believe in making a mindful decision to make my diet more plant-based. And Silk helps me do that 🙂 Silk also believes in the philosophy if saving some room for veggies, fruits, nuts and grains which aligns with the Dietary Guidelines for American's. A lot of people I know have switched to drinking almond milk. It has turned into this trend that it is almost "cooler" to drink than regular cow's milk. Yet, many people do not realize the protein difference in the milks – almond milk only has 1g of protein compared to cow's milk AND silk soy milk having 6-9g per serving. That is a big difference if you ask me!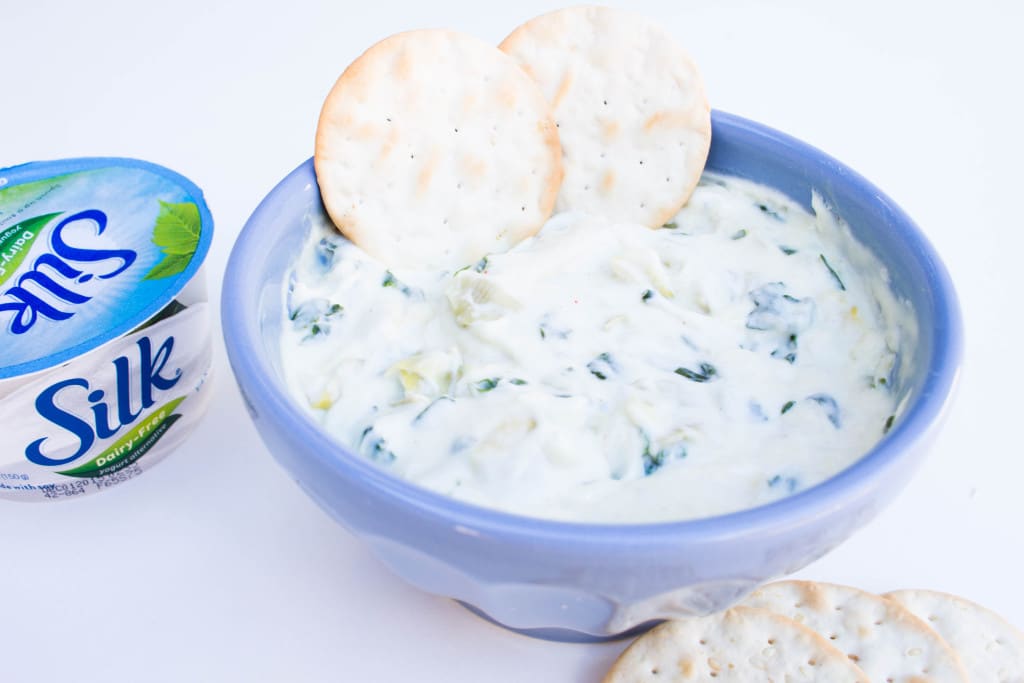 Silk is a great alternative to enjoy a Meatless Monday with your family or loved ones. I like to stress the importance of Meatless Monday's to really make conscious decisions just one day a week to go meat free. One way to skip meat on Monday nights (probably while you are watching football with a husband or boyfriend) is to try out this spinach-artichoke dip! This is a winning recipe among my family and I know it will be with yours too!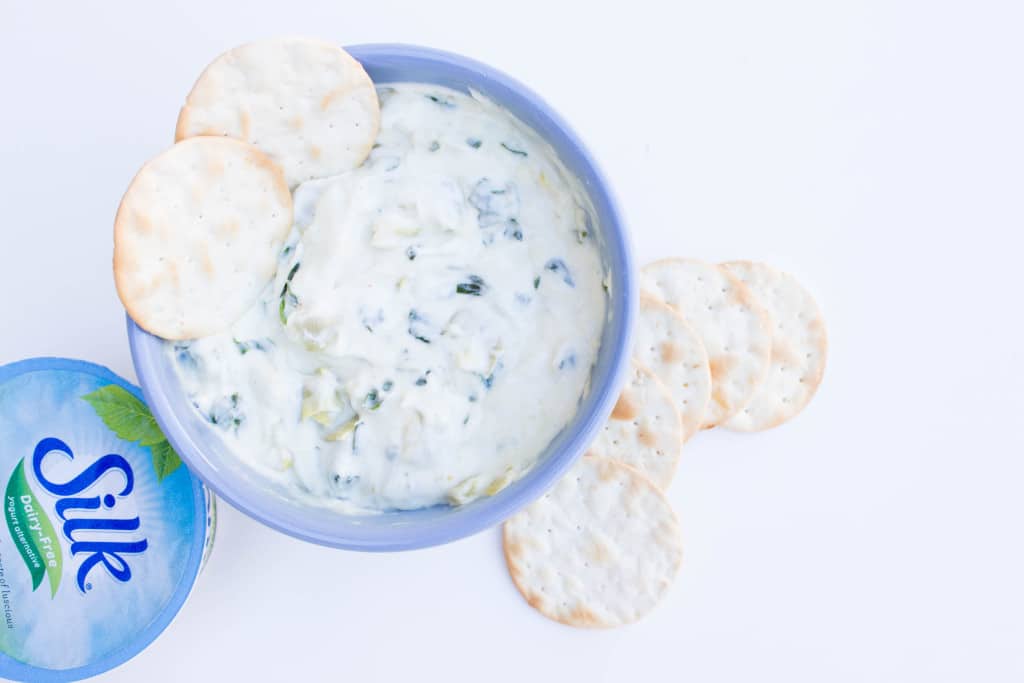 Get the scoop on other Silk #MeatlessMondayNight recipes by clicking here.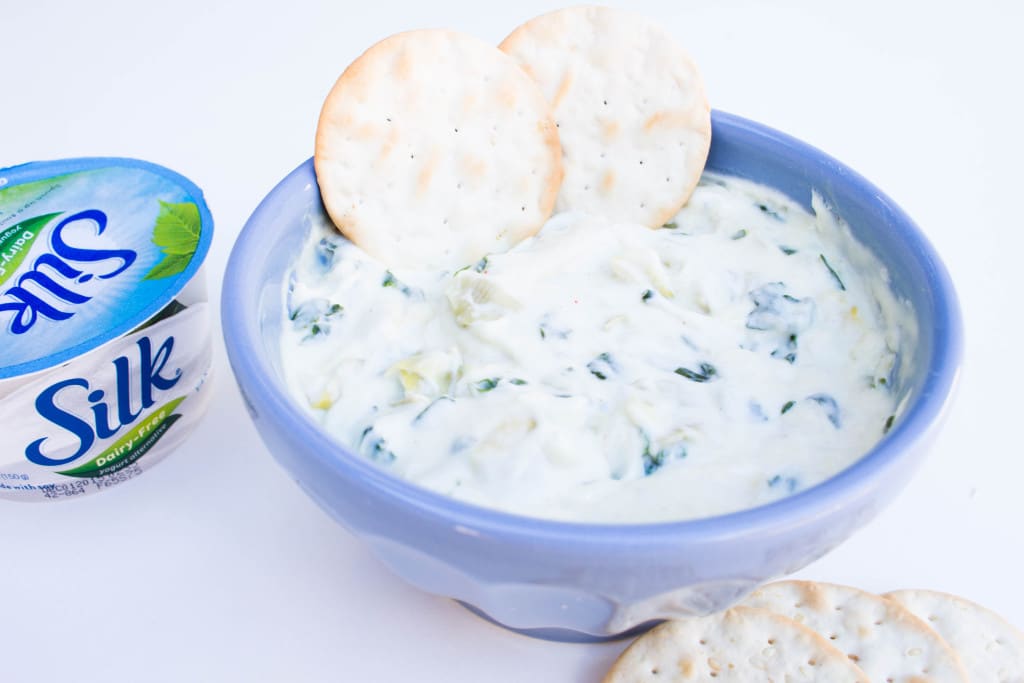 Silk Spinach-Artichoke Dip
2015-11-16 21:28:40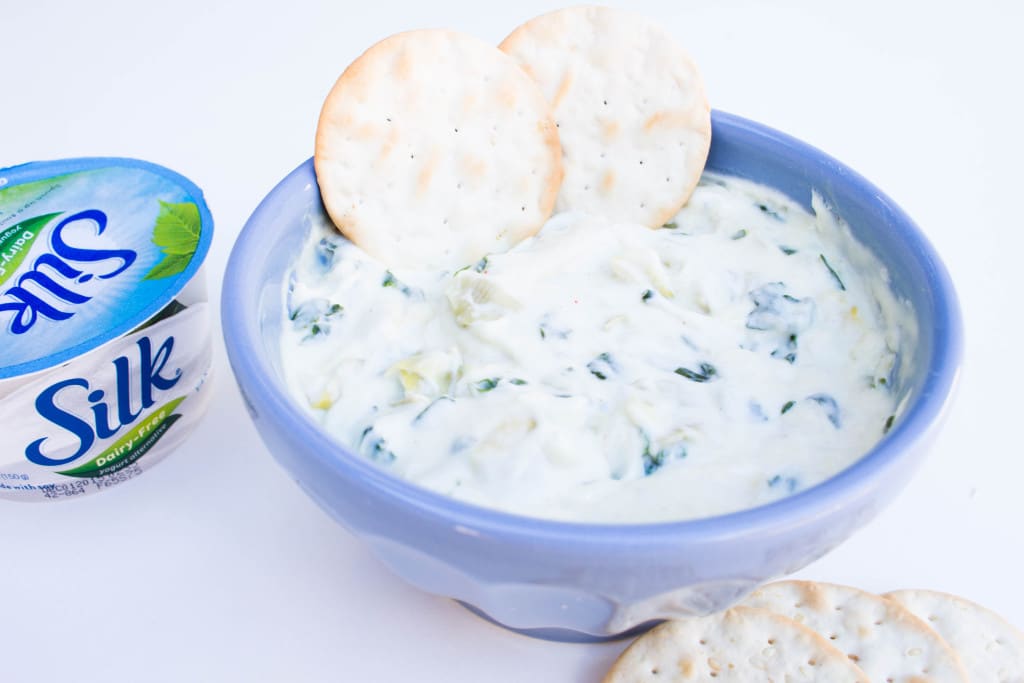 Serves 10
Ingredients
1 can artichokes, drained
80z. light cream cheese
1 cup mozzarella, shredded
1 cup Parmesan, shredded
2 cups fresh baby spinach, chopped
4 cloves fresh garlic
1/2 cup light sour cream
1/4 cup silk yogurt
1/2 tsp. salt
Cayenne for color when serving
veggies or crackers for dipping
Directions
In a medium pan over medium heat, combine the cream cheese, sour cream, yogurt, mozzarella, and Parmesan. Stir until cheese melts, 3-5 minutes.
Next stir in the spinach and chopped artichokes over low heat until combined, 1-2 minutes. Add the garlic and salt then remove from heat.
Place in serving bowl with crackers and/or vegetables on the side. Sprinkle with cayenne. Enjoy immediately.
Notes
Note: It may be weird...but I used the Silk Vanilla yogurt. Some of you may be cringing - but it turned out REALLY good!
Krolls Korner http://krollskorner.com/