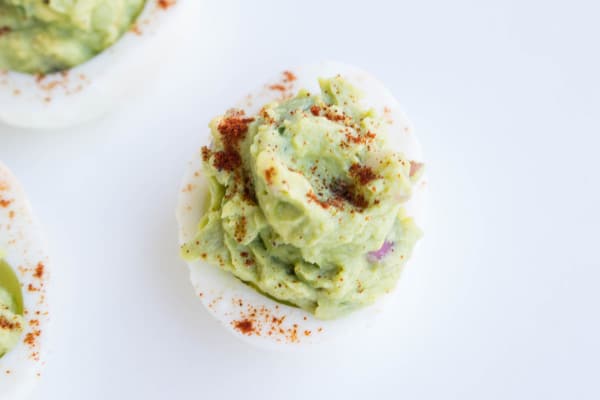 The other day my brother sent me a picture of avocado deviled eggs and said "Sis, you gotta make these, but even better." Challenge accepted! haha. I had some avocado and eggs on hand that needed to be eaten anyways so it was perfect timing. These little bites of heaven will be sure to blow your Mom away this Mother's Day! It is only 1 week away I cannot believe it! These will for sure be on my list to make again for my mom's brunch on Sunday. Avocado is nature's butter and eggs are a perfect complete protein… it is a win-win situation in my book! Plus, avocado is just always a great idea.

As am I writing this now my mom and I are looking through a big stack of food magazines to find recipes to make for my graduation party in a few weeks! We are thinking of doing a few different ideas…bruschetta bar…seafood bar…cheese and salami bar…chocolate fountain…it's a no brainer that I am excited about graduating but I am even more excited to make all of this yummy food for my friends any family who attend! 🙂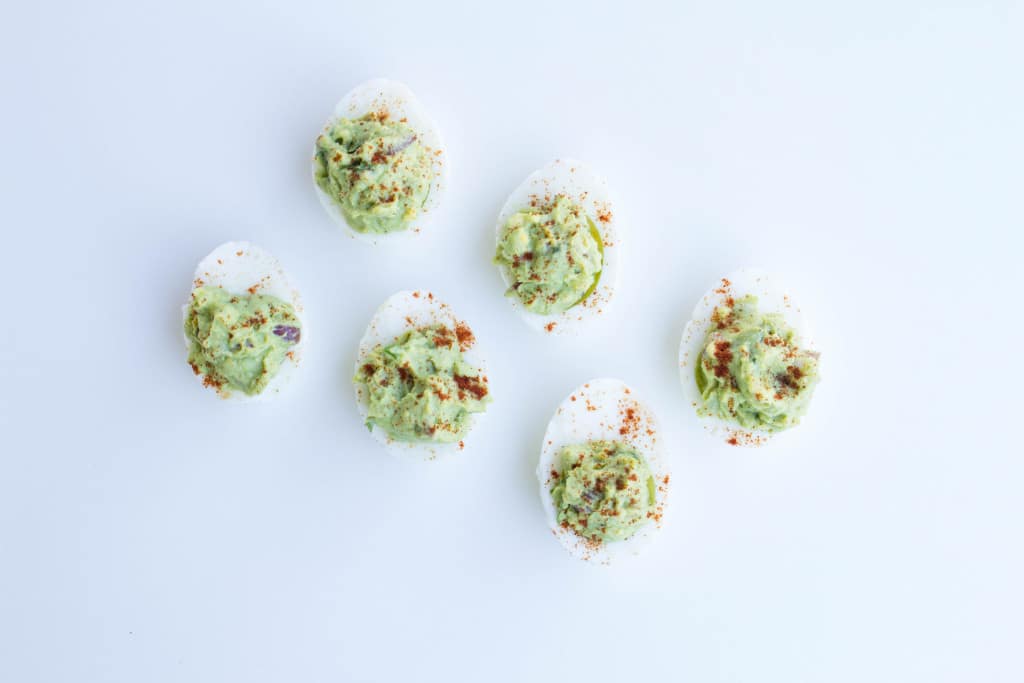 This past week I worked out at Bar Method Monday-Saturday and I am LOVING it just as much as I am loving blogging for them during their Bar Bikini challenge. Last week I blogged about salads and I am thinking this week I will focus on either AM fuel foods or smart snacking ideas. Still deciding but stay tuned this week to see what I come up with! Hope you enjoy these deviled eggs as much as my family did!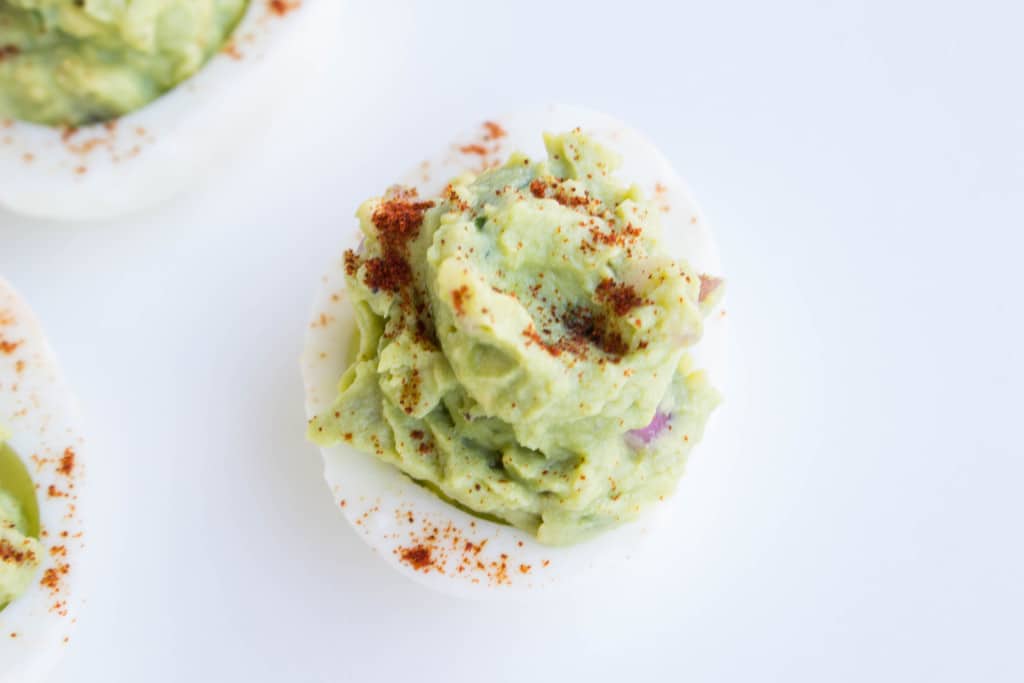 Avocado Deviled Eggs
2015-05-03 10:02:23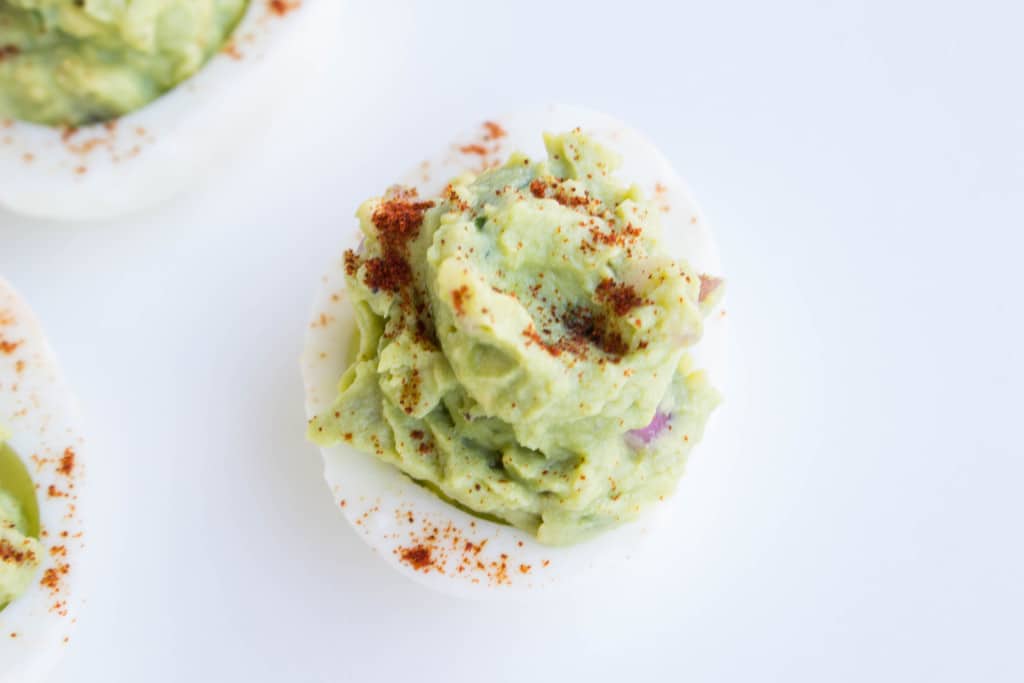 Ingredients
3 boiled eggs
1 large avocado
2 tsp. cilantro, chopped
2 Tbsp. lime juice
1 pinch garlic powder
2 Tbsp. red onion
1/8 tsp. ground mustard
Salt and pepper to taste
Paprika or chile powder to sprinkle on top
Instructions
Halve the boiled eggs and remove the yolks, set the yolks in a bowl and place the egg whites on a platter.
Add the avocado to the bowl with the egg yolks and mash until mixed or desired consistency.
Mix in the lime juice, onion, ground mustard, salt and pepper, garlic powder, and cilantro. Stir together to combine.
Spoon the mixture into the egg while halves and sprinkle chili powder or paprika on top for color.
Krolls Korner http://krollskorner.com/