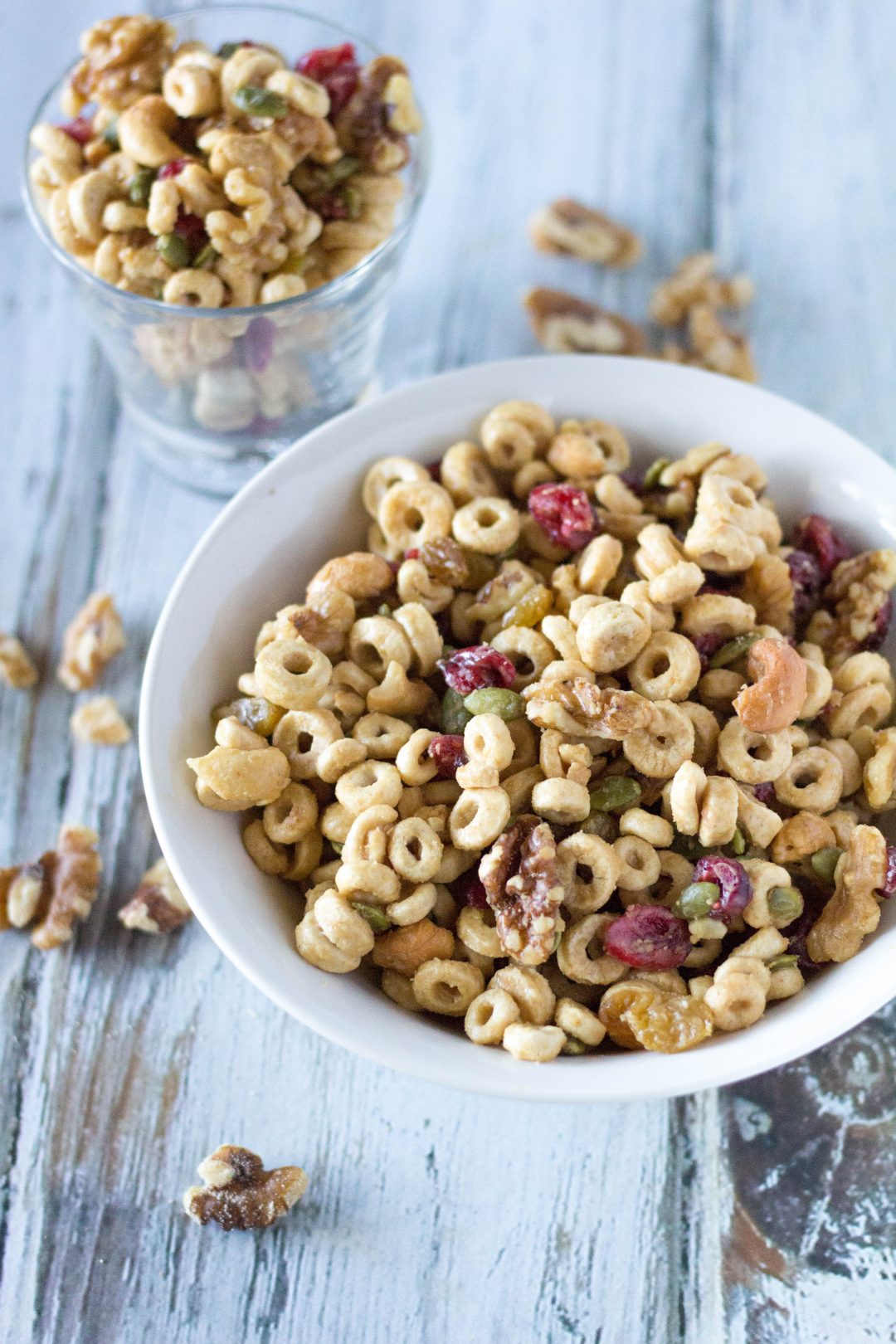 I often find myself uninterested in buying trail mix at the stores because of the extra sodium and fat content. It appears to be a healthy alternative but then when you actually read some of the nutrition labels it can be surprising! I decided to make my own trail mix and I am now a little obsessed with it. A. It was so simple to make. B. It took 20 minutes and C. I was in control of all ingredients so I know exactly what went in to the recipe! This makes for a convenient high protein snack to get you through mid-morning or even a long afternoon. This website also has great ideas for healthy snacking. These snacks can be a natural and effective way to stay full throughout the day or satisfy a sweet-tooth craving. What are some of you favorite snacks? I would love to hear!

I included 3 different nuts in this recipe. Here is some information I pulled from eatright.org on these nuts:
Cashews
(Approximately 18 nuts per 1-ounce serving)
Excellent source of copper and magnesium. Soft consistency with delicate, sweet flavor. Native to South America, but introduced by colonists to Africa and India. Commonly eaten as a snack, raw or roasted, but often used in Asian recipes and to make a rich, creamy nut butter or vegan cheese.
Walnuts
(Approximately 14 halves per 1-ounce serving)
Integral part of Mediterranean diet, contributing to health benefits of this style of eating. Rich in antioxidants and excellent source of alpha-linolenic acid (ALA), the plant-based form of omega-3. Grooves hold onto flavors well and are delicious when seasoned sweet or hot. Oil can be used in dressings and sautés. Walnuts are also rich in vitamin E. Add walnuts to cereal, salads or muffins. Try walnut oil in salad dressings and sautés, too.
Pepitas
While there are many health benefits to pepitas, or commonly known as pumpkin seeds, they are rich in omega-3 and omega-6 fatty acids, antioxidants and fiber. This combination has benefits for both your heart and liver.
Here is so more information on other nuts!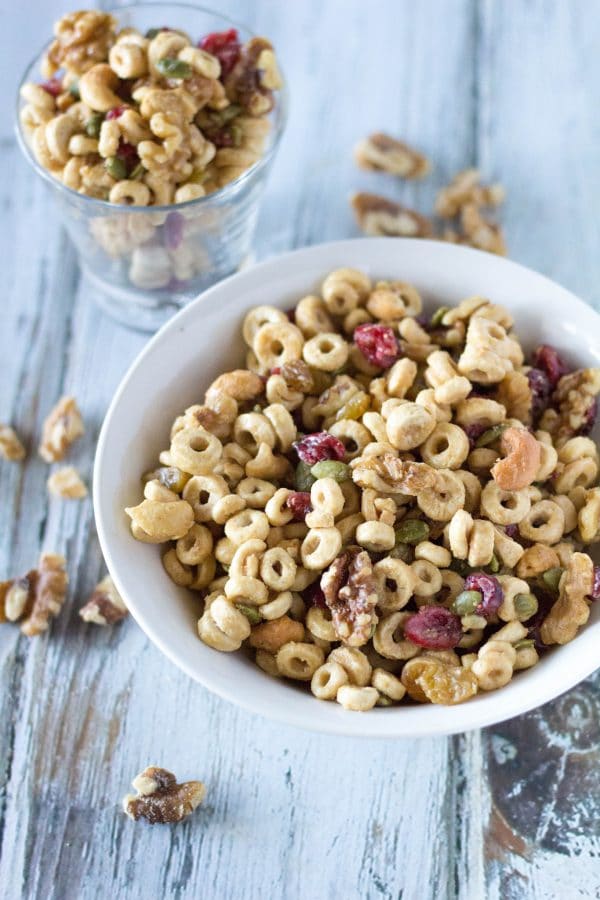 High Protein Cheerio Trail Mix
2016-06-20 18:34:53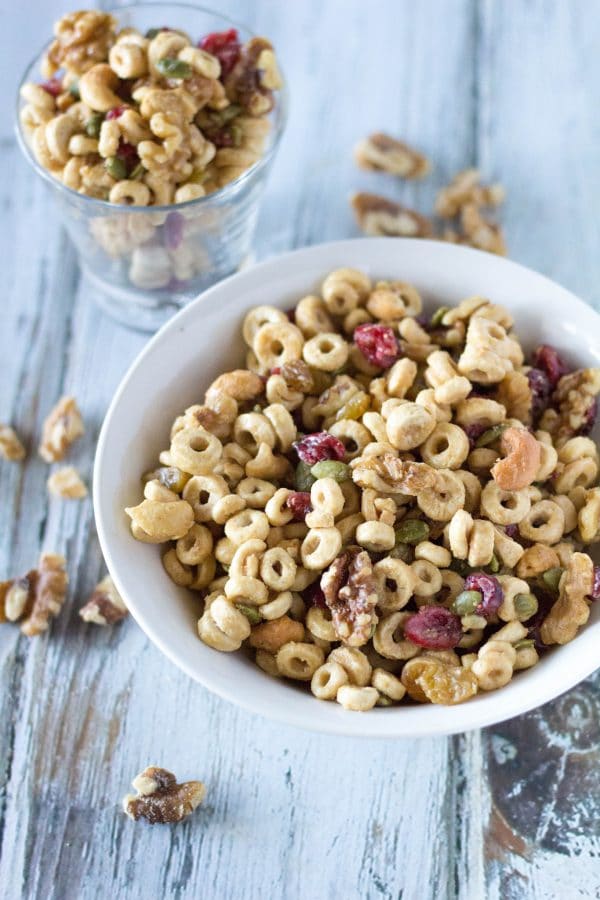 Ingredients
3 cups Cheerios, plain or honey nut
1/4 cup walnuts (chopped)
1/4 cup pepitas
1/2 cup cashews
1/3 cup dried cranberries
1/3 cup golden raisins
1/4 cup unsalted butter, melted
1/4 cup honey
1/4 cup any nut butter of your preference
Instructions
In a large bowl, mix together the first 6 ingredients.
In a small saucepan over medium heat, mix together the nut butter, unsalted butter and honey until blended.
Pour liquid mixture into dry ingredients and mix well. Chill in fridge for ~2 hours and store in fridge. (Tends to get melty if left at room temperature)
Notes
* I used NuttZo nut butter, but also recommend a simple smooth peanut butter.
* Top on yogurt or eat plain as a snack!
Krolls Korner http://krollskorner.com/