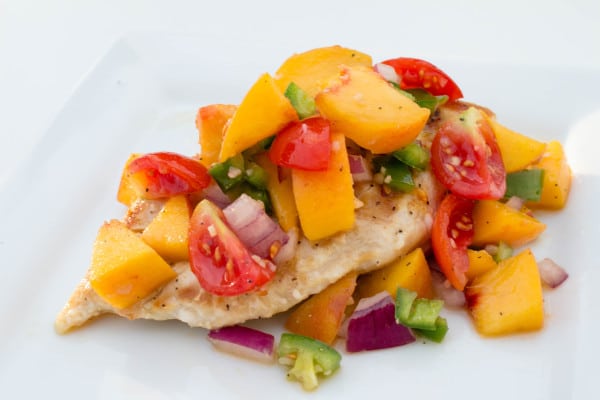 The other day at work, I was generously given 2 large bags of fresh fruit filled with peaches, plums, nectarines and much more! It was like a food bloggers dream come true! I am looking at all of my fruit when I get some and start brainstorming what yummy things I can do with all of this before it goes to waste. I remembered at my local farmers market last Friday they had a "peach party" so I decided to have a little peach party of my own in the kitchen:) I came up with several different recipes but this one stuck out the most that day! Fruit salsas are pretty trendy right now and perfect for summer time to boot!
Most of you know I have been blogging for the Bar Method Fresno for the past several months. In addition I have been working out with them at their studio. If you are unaware of this workout…let me share with you. It is a faced paced form of interval training that will leave your body beautiful, lean, and toned. Each day is like a full body workout. We do arm work, thigh, seat, hamstrings, abs, and a lot of stretching! One of my favorite things about the classes is the one-on-one coaching on body awareness and alignment. It is so important to be aware of our bodies both on the physical appearance and what is going on inside too. Which is where food plays such an important role. If we all take the time to pay attention to making our bodies healthy through exercise, we should pay the same kind of attention when consuming foods. This is where I come in! Weekly, I get the opportunity to provide nourishing recipes to clients at Bar Method to keep them energized and motivated to eat healthy.
So, this week I am sharing with you my fresh peach salsa. It makes for a light and healthy meal and pairs perfectly with rice pilaf or a green salad! Enjoy:)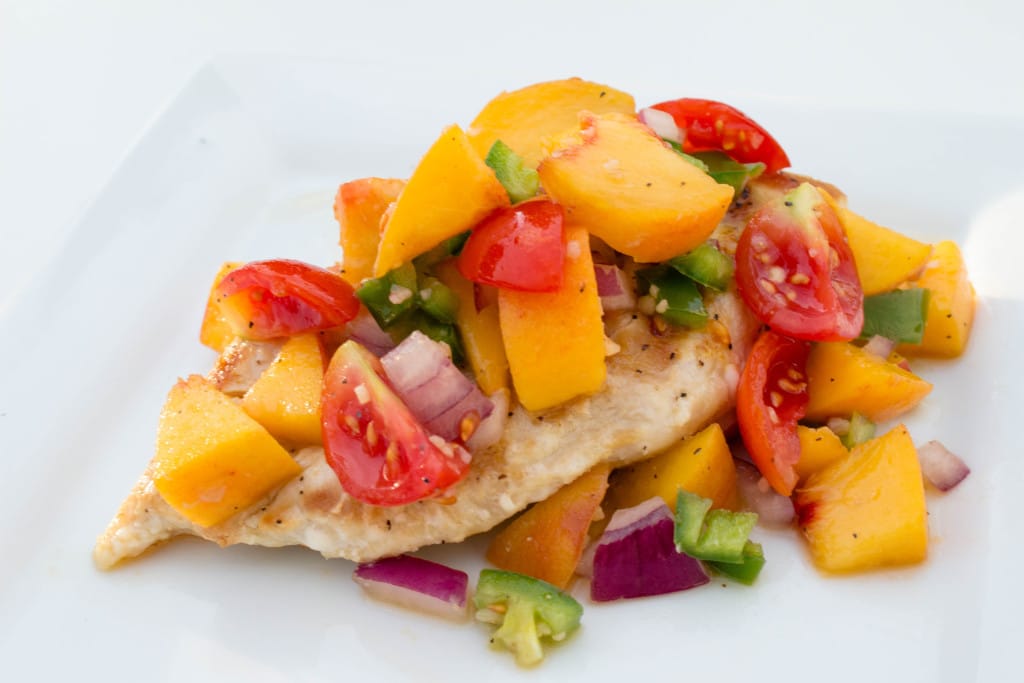 Grilled Chicken with Fresh Peach Salsa
2015-07-21 10:13:04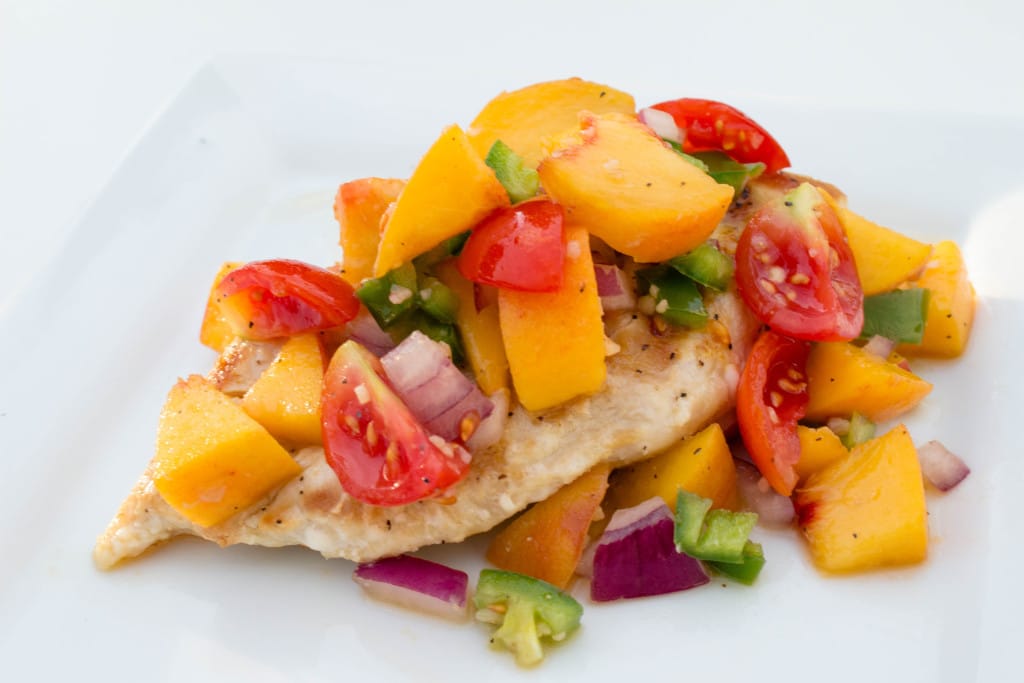 Ingredients
3 boneless chicken breasts, grilled
3 medium-large size yellow peaches, cubed
1 jalapeno, chopped
1 small red onion, diced
3/4 cup cherry tomatoes, quartered
1/4 cup orange juice
Fresh lime juice - 1 lime
Instructions
If chicken breasts have not been grilled, grill them until no longer pink and set aside.
Mix all ingredients for the salsa together and gently mix. Place in the fridge for ~20-30 minutes so the flavors blend together.
Top on grilled chicken breasts and enjoy!
Krolls Korner http://krollskorner.com/