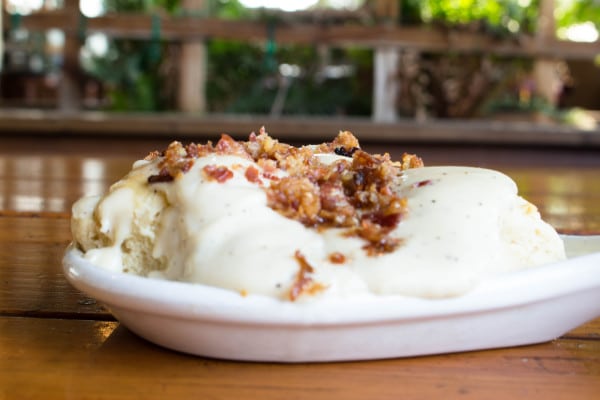 Sunday Football is back in full force…and Cool Hand Luke's is certainly one of the places to be! Cool Hand Luke's in Clovis, CA has such a simple, yet delicious breakfast selection to satisfy your taste buds on a relaxing football Sunday. Before I waste too much of your time…let's dive in to what Cool Hand Luke's has to offer!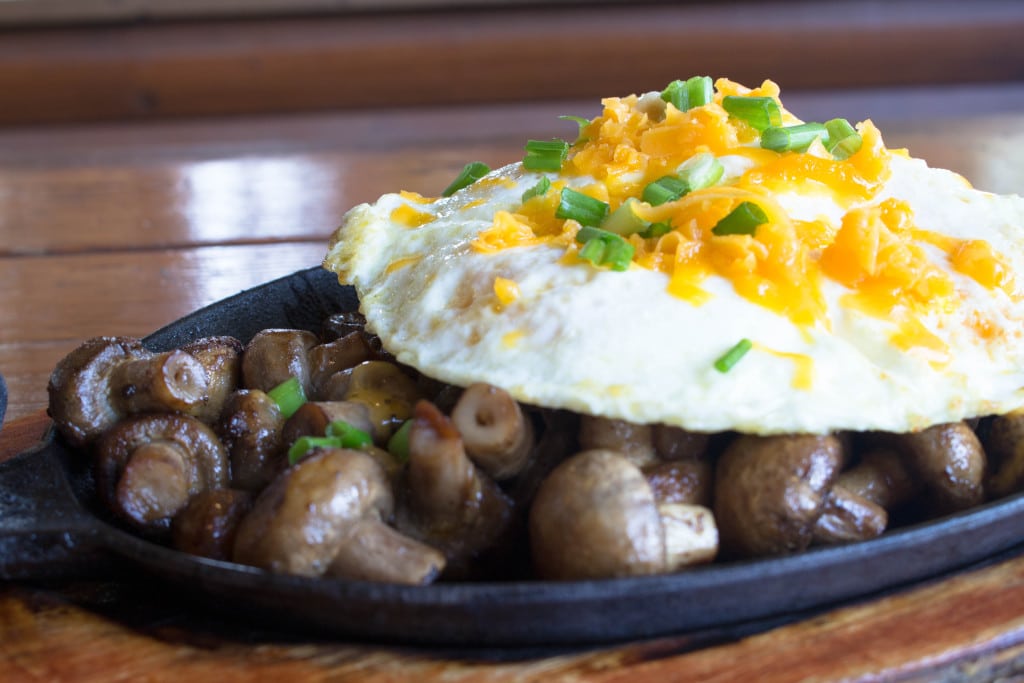 1. Luke's Steak Bites and Eggs – this dish offers tender pieces of beef cubes and mushrooms sautéed to perfection. It is served on a skillet with egg, cheddar cheese, and green onions – YUM! You cannot see the steak in this picture – but trust me…there are hearty pieces of steak hiding under the egg! This breakfast comes out to you sizzling with all of the tables surrounding you completely jealous!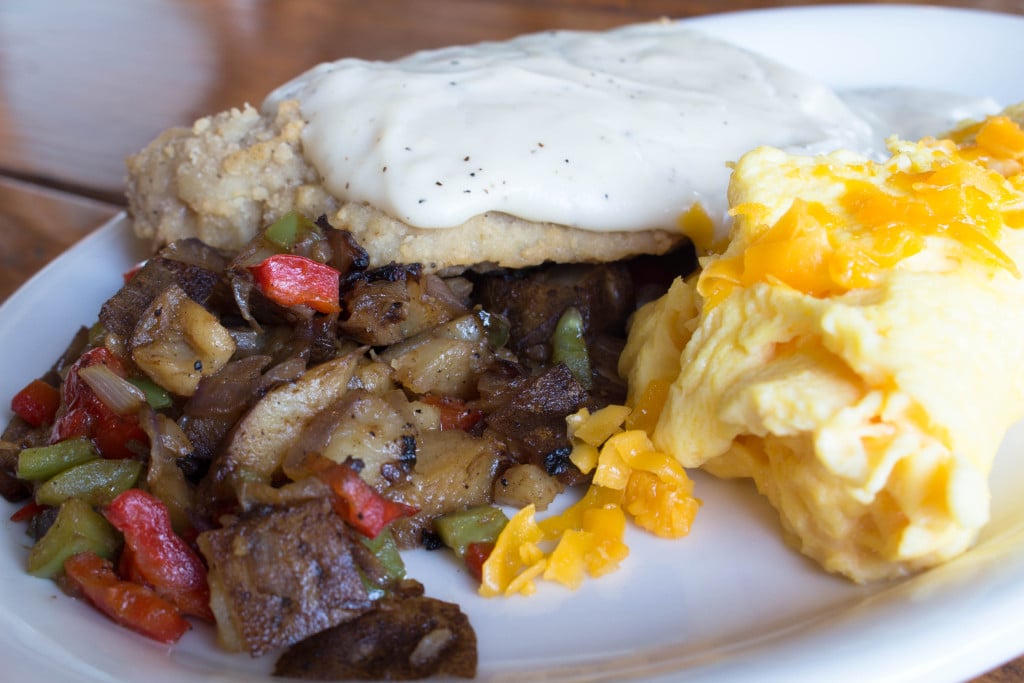 2. Chicken Fried Steak & Eggs – Breaded beef cutlet topped with country gravy. This is served with three eggs and delicious country potatoes! How could you resist??
3. Breakfast Burrito – OH.MY.GOODNESS. Talk about mouth-watering!! Potatoes, bell peppers, onions, cheese, and scrambled eggs all rolled up in a jumbo flour tortilla. The top burrito pictured is the bacon burrito, and the second is Cool Hand Luke's Shrimp and Avocado burrito. They also offer a steak burrito…all 3 are incredible. Come hungry!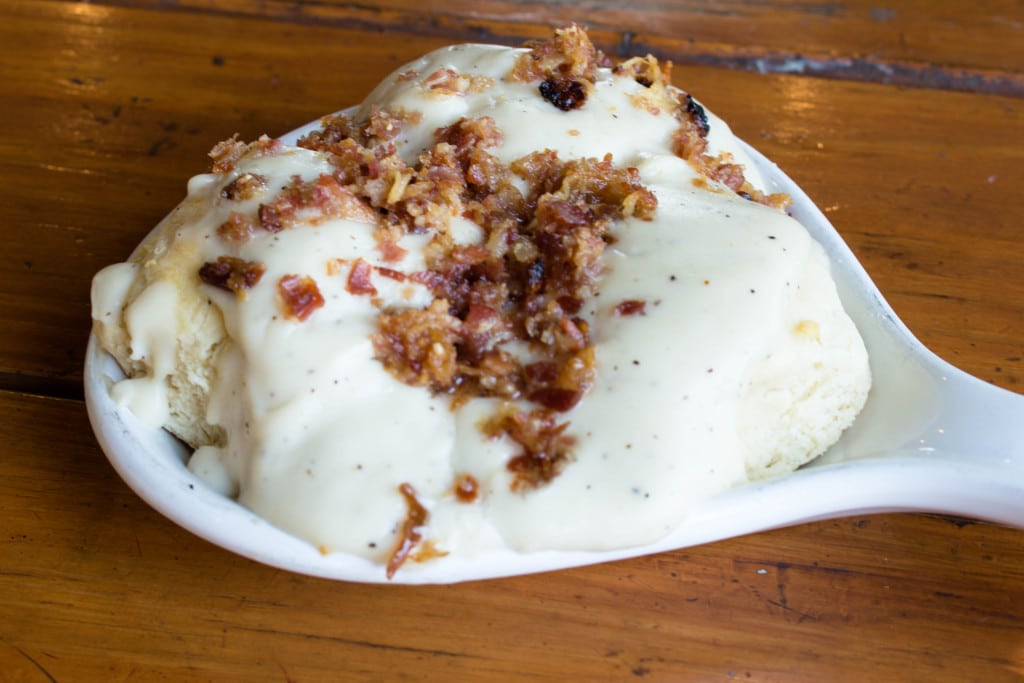 4. Biscuits and Gravy – Luke's old fashion biscuits and gravy. These are great alone, or add any as a side to your order!
Cool Hand Luke's also serves a bacon and egg breakfast with 4 pieces of thick cut bacon that is served with 3 eggs and potatoes! mmmmmm!
So what are you doing this weekend? Heading into Cool Hand Luke's for breakfast right?! ENJOY!
Thank you Cool Hand Luke's for sponsoring this post!!!