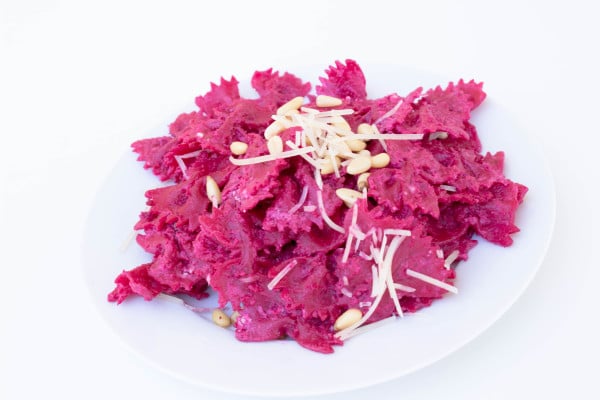 On a fellow food bloggers Instagram, I noticed she posted beet pesto pasta…and the next day I got all my ingredients together and made some of my own! Beets are always so messy but I love cooking with them because they have such a pretty color and they are too healthy to ignore. With beets containing antioxidants and phytochemicals… and aiding in supporting liver health and lowering blood pressure these messy root vegetables are a great choice.
This post is going to be super short and sweet because I came down with a cold and need some rest. But I wanted to make sure I got the recipe to you all 🙂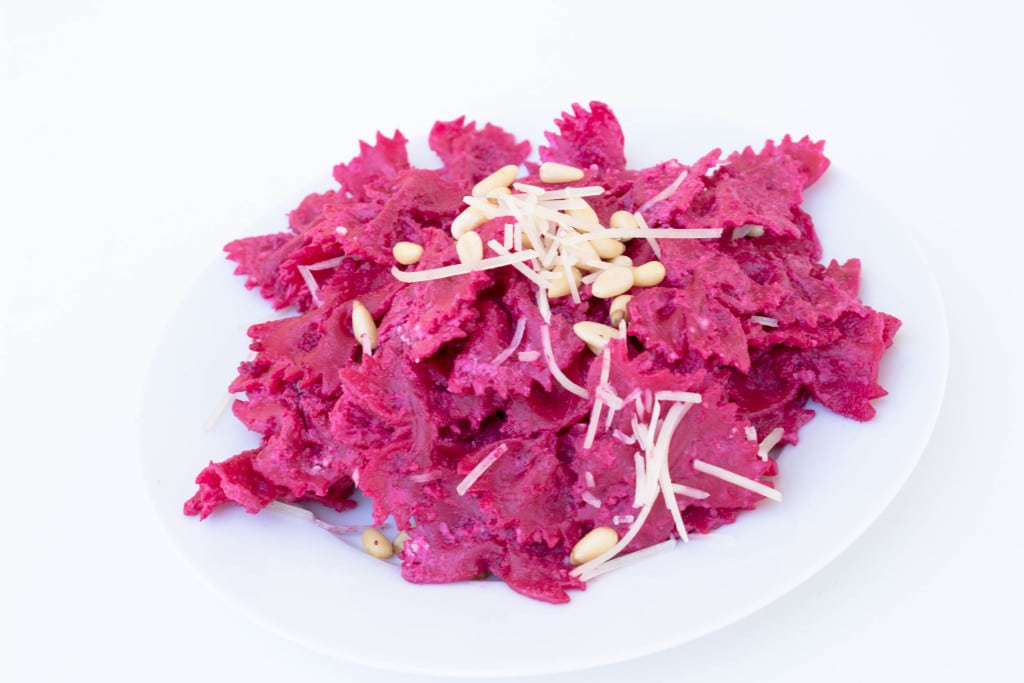 Beet Pesto Pasta
2015-06-09 10:43:17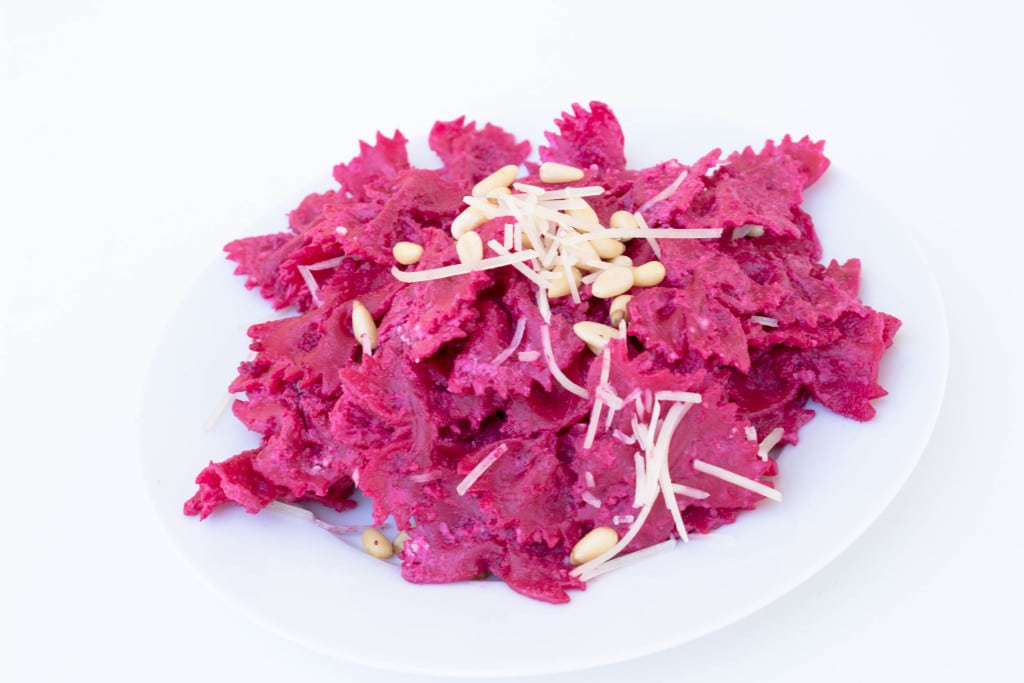 Ingredients
3 beets, washed
1/2 box of bow tie pasta
3 tsp. garlic, chopped
Juice + zest of 1 lemon
1/2 cup pine nuts
1/3 cup olive oil
1 cup grated parmesan cheese
2 Tbsp. red wine vinegar
salt and pepper to taste
Instructions
Bring a pot of water to a rolling boil and place the cleaned beets in for 30-40 minutes, or until soft. Fork should easily poke through the beets. While the beets are cooking, bring another pot of water to boil to cook the bow ties.
Once cooked, drained beets and peel the skin off. Chop the beets and place into a food processor. Add in all of the ingredients, except the parm, and blend until smooth. Add more olive oil if needed.
Once bow ties are cooked, mix the beet pesto in with the drained noodles. Add the parm and serve immediately.
Notes
You will have extra pesto. Save for up to 5 days.
Krolls Korner http://krollskorner.com/